General
Show Terms & Details
Video Tutorials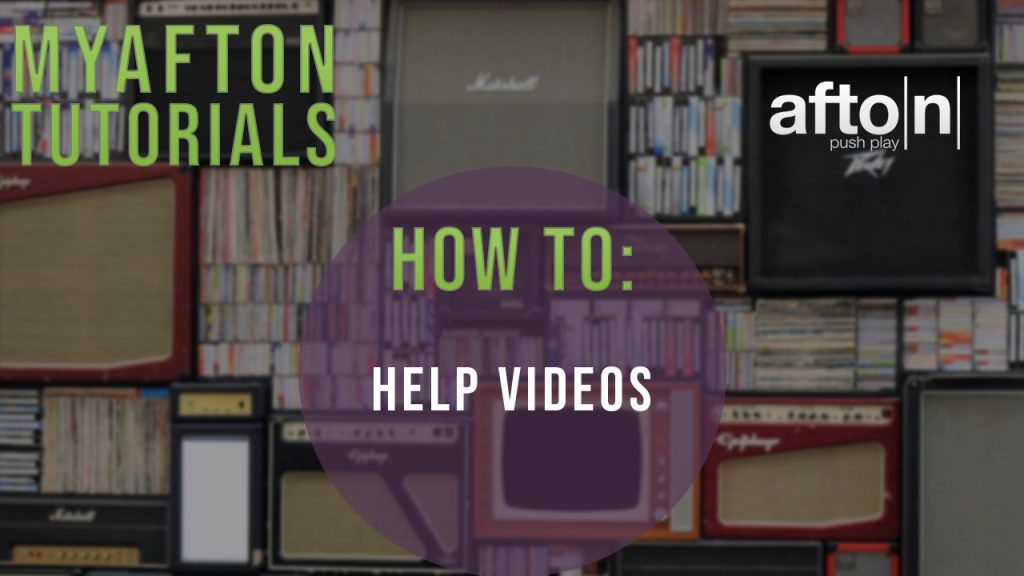 Understanding Your Shows Dashboard
How To Find "My Orders" and "Artist Payment"
How to Update Your Gig Preferences
How To Edit Your Time Slot Preferences
How To Find Your Online Ticket Link
How To Change Your Artist Name
How To Edit Your Online Ticketing Page
How To Add Performers To The Contract
Do You Have to Sell Tickets for an Afton Show?
Afton's goal is to maximize crowd attendance. That is the most crucial part for making each show successful for the venue, for the artists, and for Afton. Our artists and our venues do not want us to book acts that refuse to promote or sell any tickets, or who are unwilling to do their part to bring in their share of the crowd. This is a co-promotion effort between everyone involved on our shows. This is why Afton Shows have a much higher average turnout than any other local/regional act show that other promoters put on.
1. Does Each Artist Need to Sell Tickets to Play Afton Shows?
Yes. We ask each act that books with Afton to sell at least 20 Advance Tickets.
We teach you how to not just sell the minimum of 20 Tickets. We teach our artists how to easily sell 50-100 Tickets, which earns them a guaranteed $200 – $500+ payout. If you're willing to listen to our proven strategies your fan base will skyrocket. We have hundreds of unsigned acts just like you selling 10-20 Tickets in 1 day and being proud of their turnout. All we ask is that you put in the work, for your own benefit, and the benefit of your show.
2. Do Artists Ever Have to Pay to Play?
No! You never pay up front for a block of Tickets like some pay to play companies require, and you never have to pay for unsold Tickets. There is no risk to you when you book with Afton.
3. Afton Invests Our Money Into You to Ensure Your Show Happens
We bankroll and pay up front for everything.
All show costs, venue rent, venue staffing, our staffing, promotion, etc.
On top of that, you're guaranteed to be paid on our sliding pay scale even if Afton loses money on your show.
Plus we pay for all of the extra perks you earn as you sell more tickets: www.MyAfton.com/Perks
So What's In It For You?
1. You Get to Play an Awesome Show and Play for New Fans
We do everything to make the show happen. You just promote the show, sell tickets, and show up to perform. Risk free booking. You get to play a well attended show for your fans and all of the fans the other artists' bring. Network with other great local musicians, impress their fans, grow your fan base.
2. Afton's Guaranteed Payout
You make at least a $50 guarantee simply for abiding by the eContract and selling 20 Tickets. Big pay jumps happen at 35 sold ($100), 50 sold ($200), 75 sold ($300), and 100+ sold ($500+) plus any tips your fans leave for you during online checkout! www.myafton.com/artistpay
*Did you know? When fans buy tickets with our Discount Promo Codes, that comes out of Afton's cut, and won't decrease your payout in any way!
3. You Earn Extra Perks as You Sell More Tickets
If you're smart and take full advantage of our pay scale and our perks you'll make more money and get more perks than any other show you'll play through another venue or Promoter. www.myafton.com/perks
4. National Tour Opportunities
MyAfton artists that sell tickets and draw well get first priority at opening for the National Touring acts we bring in. We also allow our local artists to play in other surrounding Afton cities if they are drawing well for us in their home market.
5. Repeat Show Bookings
We reward our artists for effectively promoting. Acts that draw well for us always get more and more show bookings throughout the year. As soon as an act sells 20 tickets for their upcoming Afton show they are immediately eligible to book another upcoming show. So artists can play anywhere from 1 to 3 times per month.
No Risk. Free for the Artist. The Way it Should Be.
Everything we do for you is free to you, and risk free. But we cannot book artists who are unwilling to put in the work it takes to draw their fans out to their show. Let's sellout your next show, together!
How to Complete the Contract for Your Afton Show

Once you're confirmed for an Afton show, login to your MyAfton Account to access the eContract.
Need help logging in? Did you forgot Password? If so, Click Here.
You should be automatically taken into the eContract as soon as you login. But if you don't see the eContract, here's how to find it:
After logging in, click the "My Shows" link. If on mobile phone, click the top left menu icon.
There is a CONFIRMED section that will appear. Click the show date you are booked for. If booked for multiple dates, make sure you click the show date that is not yet completed.
The eContract will appear. Follow the steps.
After the eContract you'll be taken to the online ticket setup. There you will choose your physical cash ticket option. Once that is all finished you're all set to start promoting and will be taken to your "Confirmed Dashboard" for this show.
If you have questions at any point please email your Booking Rep.
Guest List Policy
The size of your guest list will be dependent on the number of advance tickets you sell, as follows:
NO GUEST LIST.
If you sell less than 5 advance tickets.
(1) GUEST LIST SLOT.
If you sell between 5 and 19 advance tickets
(2) GUEST LIST SLOTS.
If you sell over 20 advance tickets.
*If you sell over 40 advance tickets you can inquire with your Booking Rep about a few more guest list spots.
WHAT IS A GUEST?
A "guest" is defined as someone that does not actually perform onstage with you as part of your live show. Bring the names of your guests to the show and give that list to the Show Manager at artist check-in. Your guests do not need to arrive with you at artist check-in.
WILL MY BAND MEMBERS GET IN FREE?
Yes, you and up to 3 other members of your band get for free. A band member is defined as a person that actually performs onstage with you during your set and someone that is a regular part of your act. If you have more band members than this notify your Booking Rep ahead of time.
URBAN/RAP/HIP HOP ACTS: WHO GETS IN FREE?
You and up to 3 other performing group members get in free. This means that other guest features, rhoadies, or people in your entourage beyond that will have to buy a ticket to attend the show. The venue and their staff cannot let your "entire entourage" and/or all of your label mates into the show for free. This is standard guest policy for all urban/rap/hip hop shows. If you need a larger guest list please ask your Booking Rep.
Will My Booking Rep be at My Show?
Unfortunately, your Booking Rep will not be able to attend your show. All of our Booking Staff works out of our main office in Portland, Oregon. Unfortunately, we cannot afford to fly our Booking Reps out to the shows they book, though they wish that we could. This does allow us to better manage our Booking Staff and ensure that they are doing the best job that they can. It would be logistically impossible to manage 35 part-time Booking Reps scattered across the country. So this is why we have full-time Booking Reps working in our main office.
We train and manage the Afton Show Managers that are on-site for each show. In some cases, one of the venue managers has been trained to be our Afton Show Manager. Show Managers are selected and trained by our HR department and they live in your area. A Show Manager is scheduled to be on-site to run the show and take care of you.
Our Show Managers and the venue manager has access to our 24/7 show support line that someone from our office monitors at all times. So if anything comes up that needs to be verified or clarified they can reach us.
*Note: Each month we produce anywhere from 80-100 concerts in the U.S. and Canada. Despite our best efforts, day of show emergencies can happen with our Show Managers (family emergencies, car accidents, severe illness, sudden death in the family, etc). Each month, on average, we have only 2 to 5 events (out of 80-100) where our scheduled Show Manager has an emergency and cannot make the show. In these cases we have constant contact with the Venue Manager, and he or she will run the show for us – following all policies and provided with all booking notes so that things go as planned. Anytime this occurs, we incur the extra cost, so obviously we never intend or want a last minute Show Manager emergency to occur. Although, this can happen, it occurs in less than 5% of the shows we produce. In most cities, we do have 1-2 backup Show Managers as well.
How to Validate Physical Cash Ticket Sales?
Afton no longer accepts cash at events for pre-sold tickets. This means all physical tickets must be validated at myafton.com before the event to ensure fans' entry. You're essentially turning in your fans' ticket cash electronically with your debit card, credit card, or paypal. It's fast, safe, and you earn more perks if you validate tickets as you sell them.
HOW TO ACCESS THE CASH VALIDATION PORTAL
Click HERE for a video tutorial on how to validate tickets OR you can continue reading below for a walkthrough.
1. Login to your MyAfton.com account.
2. Select the Artist Profile for the act you have booked with us, if not already chosen by default. (You can toggle between Artist Profiles in the upper right corner of the screen if you're apart of more than 1 act).
2. Click on the "My Shows" section, then click on the show you are Confirmed on. Now you're at the Confirmed Dashboard for this event.
3. On the right side of the page, there's a real-time ticket tracker. Click the green button called "Validate Cash Sales."
OR – Click the "Tickets" link in the sub navigation menu, located beneath your act name, event date, and your ticketing page url. Then click Validate Cash Tickets.
4. Click the green "Start Validation" button.
– – – – – – – – – – – – – – – – – – – – – – – – – – – –
HOW TO VALIDATE CASH SALES
1. Sell physical tickets to fans, collect their cash, and keep track of the TICKET ID # for each physical ticket that you sell.
2. Validate your cash ticket sales in batches each week, as you go. Once you're at the validate cash tickets screen, enter the Ticket ID #'s for the tickets you sold, and use your debit/credit card or paypal which will be charged. Then you keep your fans cash. This is an even transfer of funds.
3. Repeat… Effectively promote! Sell tickets. Validate as you go. Earn more perks!
– – – – – – – – – – – – – – – – – – – – – – – – – – – –
HOW TO UPDATE NAME
1. Login to your account

2. Click the "Cash Validated" blue text next to where it shows the total tickets sold.

3. In the "Already Validated Tickets" section, select the ticket you wish to edit the name of.

4. Click the blue pencil icon to edit the name.

5. Once the name has been entered, click the blue "Save" button.
– – – – – – – – – – – – – – – – – – – – – – – – – – – –

REMEMBER…
Time slots get locked once artists have 20 sold. So the best time slots can go quick. Don't wait, sell your tickets ASAP so you won't miss out on the best time slots.
MyAfton won't accept anymore validated tickets once a show sells out. Validate cash sales as you go because if you wait to validate all of your sales until day of show, it could sell out before you can do so. In that case you'd be rescheduled.
Can I Sell Merch at the Show?
Not only are all of Afton's booking services free to the artist, but we also allow our artists to keep 100% of all of their merch sales. Many venues and tours will take a cut of your merch, we won't. This is just one more way we help put more money back into your pocket.
Most of our venues have table space for artists to use for their merch. However, we do recommend that you bring a small table for your merch just in case. That way you know you'll have the table space you need, and you're not out of luck if the venue's table is missing or broken.
IMPORTANT TIP:
We encourage you to use your merch table not only as a place to sell merch, but also as a place to meet and interact with fans! Invite the crowd back to your merch table after you play. Offer a free sticker to people that come talk to you at the merch table after your set, be creative and try some of the following strategies so that you have a LINE of people waiting at your merch table as soon as you get offstage.
Have you tried this? Your lead singer should walk off the front of the stage after the last song, if you announce this correctly, you'll have a line of people following your lead singer back to your merch table. Take a look:
http://aftonresources.com/missing.html
Can I Bring My Own Sound Person?
Our venues will not allow anyone to touch their sound board or sound equipment other than the venue's scheduled Sound Tech. This is a strict policy for liability reasons and to protect their equipment.
You are welcome to bring your own sound tech if you'd like, but they won't be allowed to touch the sound board. They can make suggestions to the venue sound tech during your set.
If you're an urban/rap/hip hop artist, you can bring your own DJ to be the DJ for your set as long as they bring the gear they need. They can plug into the venue's sound board but they won't be able to control the venue's sound board.
What is the Venue Address?
The venue address is always listed in the show details for any shows we offer you in your My Shows section. The venue address is also listed in the E-Contract for any shows you confirm, and after you complete the E-Contract we again list the venue address at all times on the Confirmed Dashboard of your MyAfton account.
Every physical ticket and every online ticket will also include the address of the venue. Please use googlemaps.com if you need directions to the venue.
IT'S YOUR RESPONSIBILITY TO KNOW WHERE THE VENUE IS
Before you confirm a show, make sure that the venue location works for you and your fans. Only confirm shows at venues that you can sell 20+ tickets to. It is your responsibility to look at a venue's location before you confirm a show to ensure it is a venue you want to play, that you feel comfortable with the area of town it's in, and that you have adequate transportation to get to and from the venue.
At this time Afton is unable to pay for transportation costs, visas, or lodging for any unsigned artists on our local/regional act shows.
*The exception would be for any signed National Touring acts we choose to book in which case the tour contract and rider would define these items.
Can I Have Other People Onstage with Me?
FOR FULL BANDS
If you want to add additional musicians, features, or members to perform with you onstage during your set that is fine. This is a great way to expand your promotional network and they can help you sell tickets. They just cannot be a separate act playing their own songs (only 1 act can be onstage for your set).
However, if you have an entirely separate band or group that you want to perform on the same show as you, they'll need to contact your Booking Rep and setup their own Artist Profile on MyAfton.com so we can book them separately.
– – – – – – – – – – – – – – – – – – – – – – – – – – – – – – – – – – – – – –
FOR URBAN/RAP/HIP HOP ACTS
You're allowed to have up to 5 people (including yourself) onstage. If you need more people onstage you must clear it with us beforehand once you've sold 20 tickets. Other group members can perform with you onstage only if they are members of your group/act, part of your performance, part of your set, and they must help you promote and sell tickets.
YOU CANNOT BRING ADDITIONAL OR SEPARATE ACTS ONTO YOUR SET
You're not allowed to bring additional, separate acts or groups onto your set to perform their own songs. This is strictly prohibited. Only 1 act/group is allowed onstage at any one time. If you violate this rule you will be immediately ejected from the venue and no ticket refunds will be given.
If there are other separate groups or acts that you want on the same show as you, they just need to email your Booking Rep and setup a MyAfton artist profile account. Then we can book them separately on this show and they will have their own E-Contract and their own account.

Email Us
Send us an Email