What we do
Afton is a nationwide concert promoter, booking agent, and concert production company that was founded in 2004 by Ryan Kintz and Amelia Kintz. We book and produce real-world shows, national tours, and live stream concerts for independent rappers, bands, and for major music artists. The MyAfton booking platform is free to independent musicians for real-world concert bookings and includes our MyAfton LiveStream platform, which was built specifically to book indie acts for virtual live stream concerts. Our company has worked with over 200,000 artists and 800+ music venues across 55 U.S. cities and 6 Canadian cities.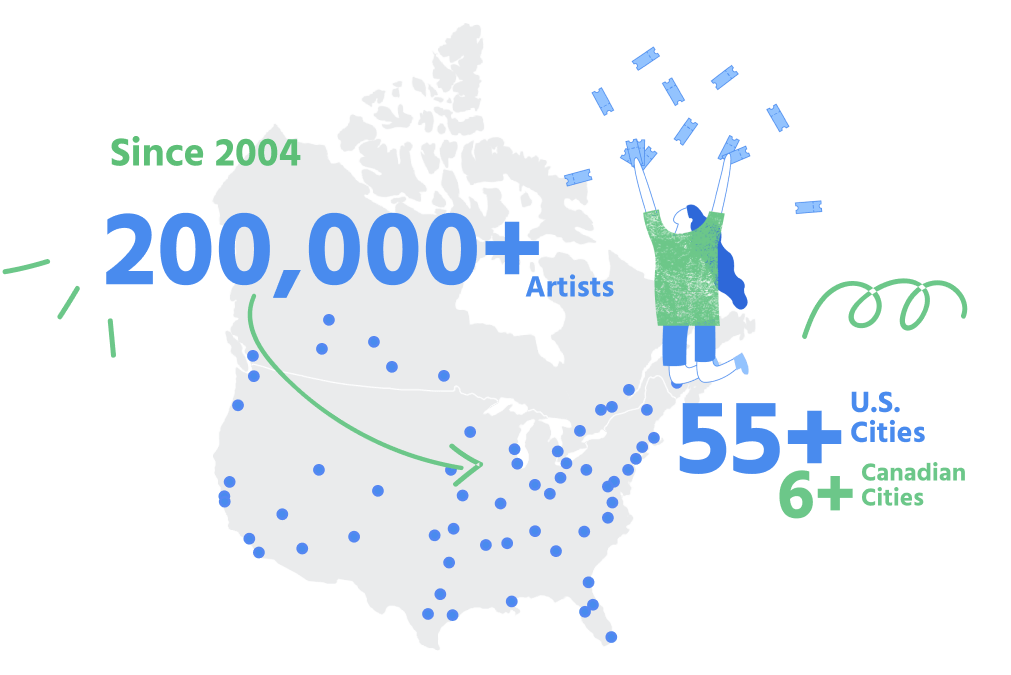 Afton LiveStream allows rappers, bands, and musicians from any genre, and from any location, to book virtual live stream concerts and sell tickets to fans worldwide. The MyAfton LiveStream platform is the best streaming platform on the market for independent artists and offers the highest payout, ability for fans to tip during ticket checkout and in-stream, and advanced features to help maximize the fan-artist connection. We offer our Afton Tickets LiveStream platform to major artists, promoters, and enterprise level event organizers.
Founded by musicians, for musicians – Afton's mission is to provide the tools and resources that independent and major artists need to succeed.
Sign Up Free!