LiveStream: Options on making it the highest quality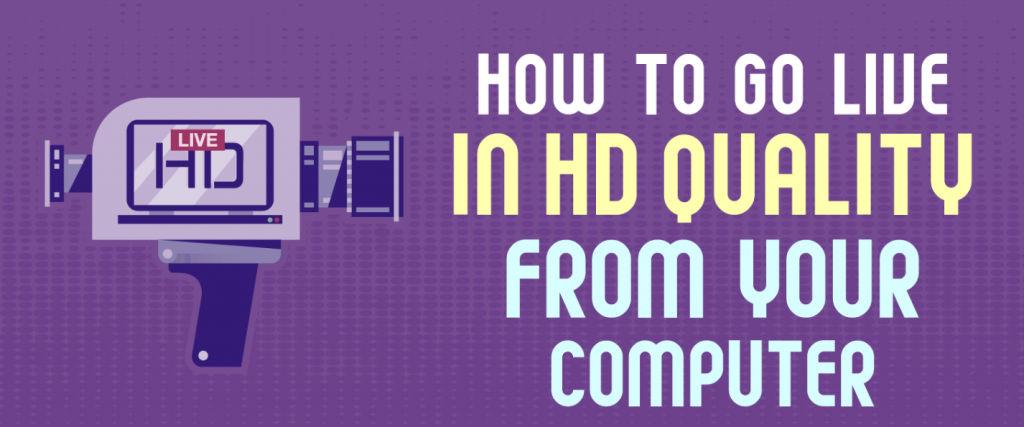 Making it The Highest Quality
In this article we will go over some tips on how to create the highest quality of livestream for both for free and with some investment.
1. Built-in Microphone & WebCam
All you really need for this one is a laptop or a desktop. This setup is great for performers who want to keep things simple by just opening up their laptop, doing a quick soundcheck and puting on a great show for their fans. This takes out the hassle of setting up a ton of gear. All though the sound can sometimes not be 100% a lot of fans will apprciate it because it creates a more real sound that is not as perfected.
To use this method you simply just grab a computer and open it up. Next you will need to head over to the source menu which usually brings up a couple drop down menus. You then will just click 'built-in webcam' for the video and 'built in microphone' for the audio. Once you have selected both you are all set!
2. External Webcam & Microphone
The next step up from the previous method is using both an external Microphone and Webcam. This will help to improve the sound and video quality a bit for your performance. With both of these being used you can pair them with an audio interface to navigate the sound to your computer for an even better experience for the fans.
If you already have an audio mixer at your disposal you can use it to easily bring in more than one audio source for your show. You will need to make sure that you have the correct cables that are able to bring the audio from the mixer to your computer.
3. HD Video Camera & External Audio Mixer
If you find that one of the above two options is not going to cut it for your show don't worry we have a couple others to go through. One of them is by using an HD video camera to help improve the over all quality of your stream experience. In order to do this you will need some kind of desktop client software. A couple free options are; Adobe Flash Media Live Encoder, ShadowPlay, or AirParrot 2. There are also some paid options as well like Wirecast. Some people have found those to be better and it could be worth it depending on how often you stream.
You will also need a way to get your HD camera connected to your computer. A couple options for this are either an analog-to digital video converter or a Firewire connection. Using a cable like that you would need to couple it with an audio setup that was mentioned in the previous tip.
4. More Than One Camera
A final option that you can use is more than one camera for your performance. This can give the fans the feeling of being a little bit closer to the artist as they can see more than one angle of the performance. If you are able to get your hand on a Tricaster (a portable live production appliance that is easy to use, affordable and most models are small enough to fit in a backpack) or something similar you are able to setup more than one camera for your show.
This option may be the hardest of the methods mentioned but it will possibly be the most rewarding for fans so they can have a more personal experience for their show. You might be able to find a place that rents out cameras and Tricasters at a reasonable price so you don't have to fully commit to purchasing the products.
We hope that you found some of these methods useful for your LiveStream performance. And if you have any questions about any of the methods just email Booking@Myafton.com and we can try to help you through the process!

Email Us
Send us an Email