How To Watch a Livestream On Your TV With Chromecast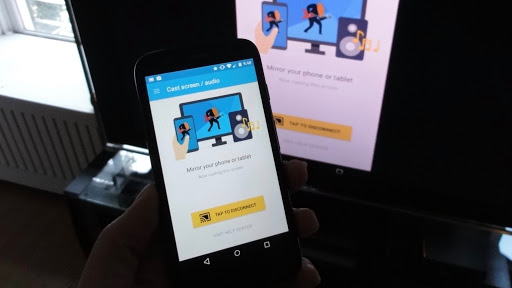 Cast Your Entire Android Screen
Make Sure your mobile phone or tablet is on the same Wi-Fi network as your Chromecast device.
Open the Google Home app (The Rainbow app that looks like a house).
Tap the device you want to cast your screen to.
Tap 'Cast my screen' icon (It looks like a box with a Wi-Fi symbol).
Tips
Make sure your device is 5.0 or later.
Turn off "Power Saving Mode"
Turn Microphone permission on (found in Apps ->Google Play Services -> Permissions. Look for "Microphone" and slide to on.)
Streaming Recommendations
Please take a look at this link for the current recommendations for streaming settings. HERE
Video Tutorial

Email Us
Send us an Email