How To Watch a Livestream After Buying a Ticket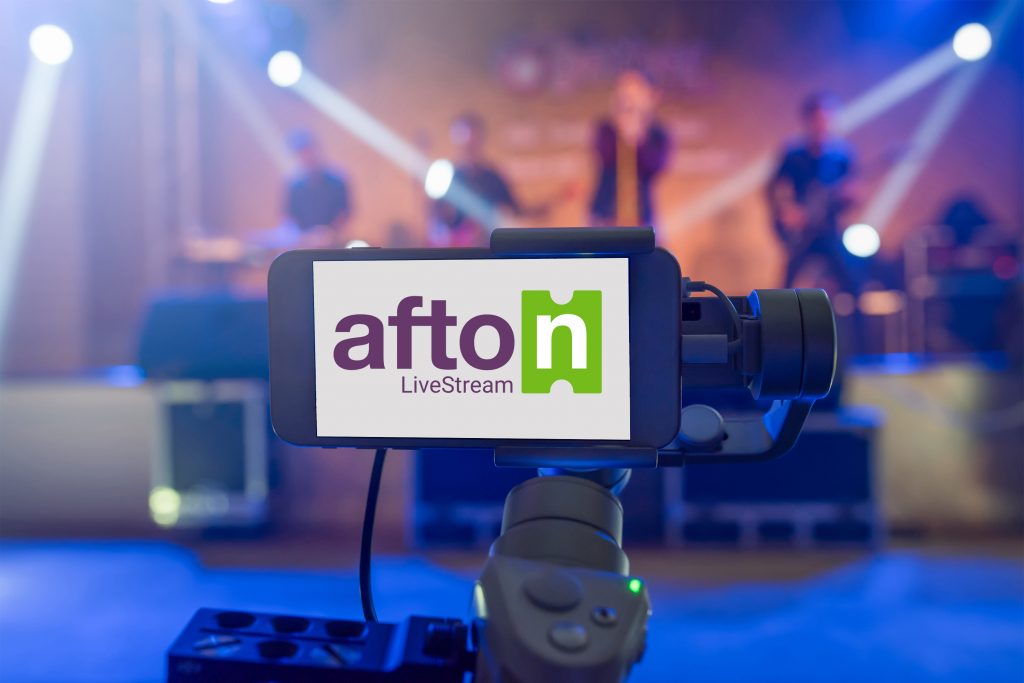 Purchasing A Ticket
You will need to head to Aftonshows.com and find the LiveStream that you want to buy a ticket for. (In most cases you will get a direct link from the artist).
IF You have a Direct link from fans then just head to the link and click the drop down to make sure the correct show is selected (In some cases the artist might have more than one show). Then click on the number of tickets that you want to purchase and click 'Buy Livestream Tickets'.
IF you did not have the direct link from fans then you would just find the correct show date on the Afton Shows website and click on 'Find Tix'.
Then it will have you create an account or login if you already have an Afton Shows Account.
Once you have gone through the tickets process you will see the below success message.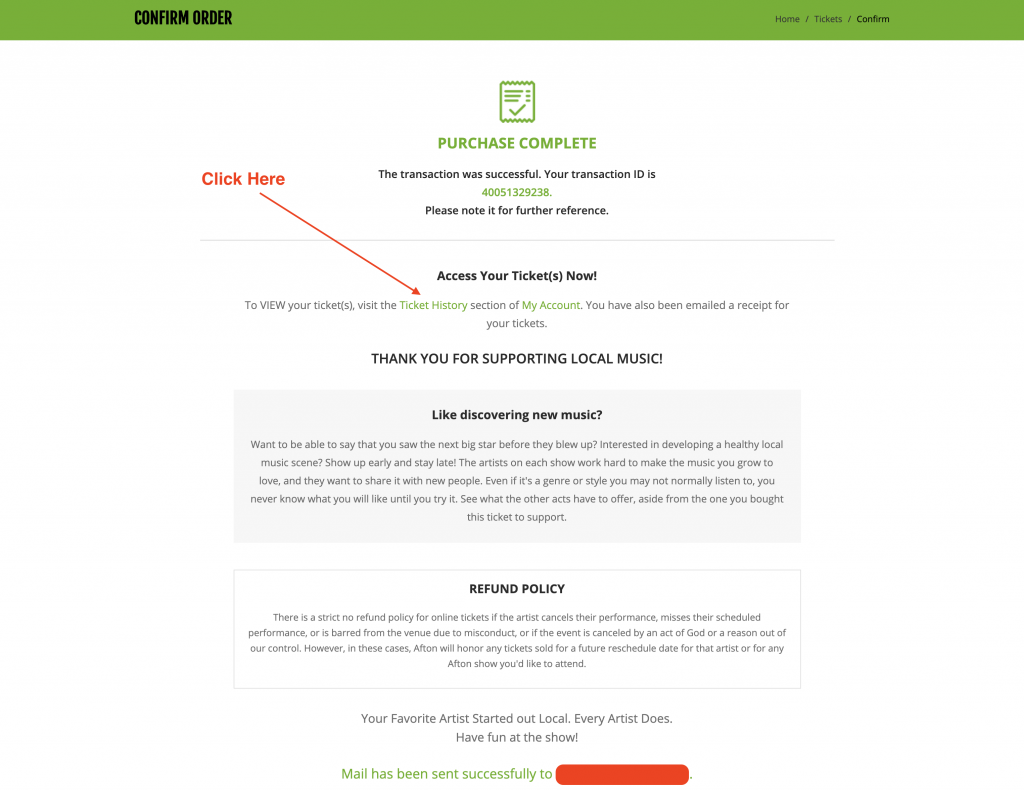 Watching The Show
To watch your performance you can either find the tickets in your email address that is linked to your account.
OR you can simply click on the 'Ticket History' button (as seen above) and it will take you right to the LiveStream.
Enjoy the show!

Email Us
Send us an Email