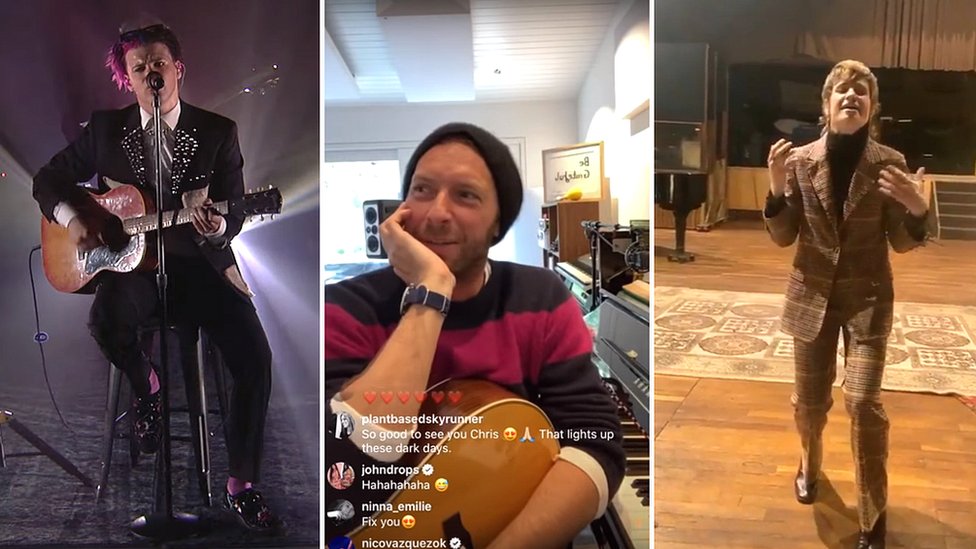 LiveStream events grew exponentially in 2020 with the pandemic shutting down venues and clubs. Because everything happened so fast, there was a certain amount of fear/hesitancy expressed to us from our artists. For whatever reason some artists just did not want to jump on the live stream band wagon. We are here to tell you, LiveStreams are here to stay and don't need to be scary to do!
The Differences
We do realize that on the surface just about everything with a Livestream show is different than doing a show at a local venue. The atmosphere and location are different, there is not a crowd there screaming your name, there is a different energy in the room and the list goes on. This in it self stops a lot of artists from doing a livestream show and honestly, we get it. However, they do not have to be treated the same and you can find great things about both.
The Similarities
Now that we got the differences out of the way lets go over some of the things that are the same about the two types of shows. When it comes down to it the reason your fans go to your show are mainly because, they want to hear music, they especially love your music, or they just want to support you. Well guess what? All of those reasons for your fans going to a show can also be achieved during a livestream show.
Your fan is still going to be able to hear some new or old songs from you and they also are still supporting you by attending the livestream. And if you have a fan that likes to partake in having one or even five cocktails at your show they can still do that from home. And lets be honest having a drink at home is a lot cheaper on the wallet. So really when you look at things a little more glass half full there are actually a lot of similarities between the two.
The Pros
Now that we have gone over the differences and the similarities, naturally we have to go over the Pros. And let me tell you there are a LOT of pros that come with a LiveStream show.
For a LiveStream show the artist picks the show date instead of being offered a show date.
Since it is a livestream show that means fans can only buy online. This makes it a lot easier because then aritsts don't have to sell physical tickets to fans as they normally would for local shows.
You set the price of the ticket. After all, you the artist know your fans the best, so you will be able to come up with the right price for them.
Since it is a LiveStream and not at a physical location that means that the show cannot sell out. So you don't have to worry about selling too many tickets.
Since the show is online and fans do not have to be at a location that means fans from across the United States of even the world can tune into the show.
You have full control of your stage, which means you can setup the backdrop and any lighting affects that you want to.
Since you are hosting the event you don't have to worry about whether the venue will have the right cords or equiptment to use since you have it all at your house or studio (where you are performing at).
You are the headliner for the event which means you can promote it that way if it works better for you.
Finally the payout starts at 70% , so the opportunity to make decent money is there!
We could probably come up with a ton more pros to a livestream show, but we think you get the idea. Even though the show is different than an in person show there is no reason to fear it. Your fans are there to support you and they would surely purchase a ticket to your LiveStream show.
If you are interested in setting one up just make sure to login to your account and click on "Create LiveStream Gig". It will walk you through the rest.
Other Resources