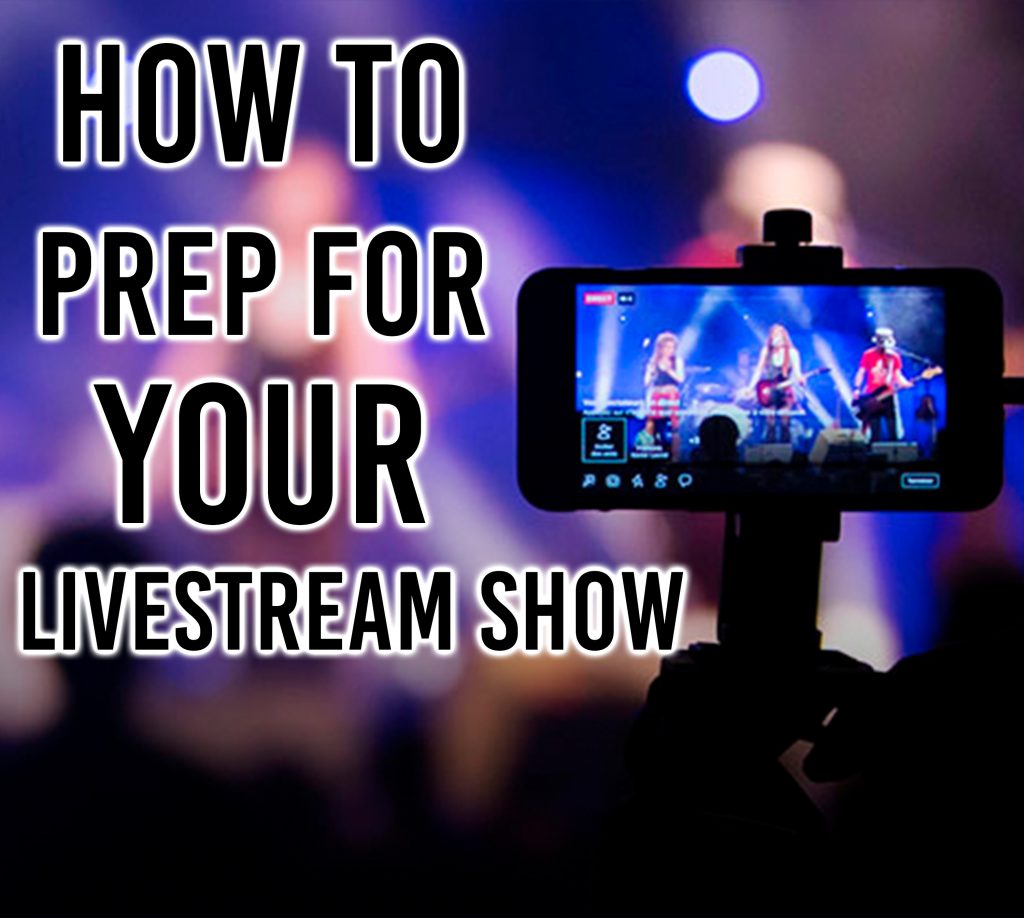 Prepare For Your Show
One of the most common responses we get from artists when they are offered a livestream is "I don't have experience with Live streaming". Or even, "I wouldn't know where to begin with that". It's EASY and we are here to help! In this article, we will be going over how to prepare for your LiveStream show.
Pick The Date
For a LiveStream, the artist is always in charge of setting the date and time – so there is a ton of flexibility on scheduling your event.
Your Show is Confirmed
All you have to do is login to your MyAfton account, click on 'Create LiveStream Gig' and then you choose all the info around your show. It only takes about 2-3 minutes to setup your show. Once you have it confirmed, you can simply wait to post about it until you are familiar and confident with our platform and ready to start your promotion.
Tech Rider
Once you have your show created, we recommend going through the tech rider right away. This gives you insight into what is required for a stellar performance and walks you through everything you need. It includes questions about the device being used, software recommendations, and provides help articles that walk you through any steps that are confusing. This is why it is crucial to get the Tech Rider done first thing.
Test Connection
Once you have finished the tech rider you will then have all the needed programs/software to do a sound check and then eventually go live for your show. When the tech rider is complete, you will see a new section in your account that says 'Test LiveStream Connection". This is where you go live and test your sound and connection to make sure everything is setup correctly before fans are actually watching the stream.
This is where a lot of artists find that they need to redo their audio, download a different DAW software for their backtracks or even just simply adjust the sound levels. We also have a built in internet speed test within our site that we recommend artists use so they can make sure they have fast enough internet speed. Right next to your results from the test we even have a reccomended speed that you can compare your results with.
After The Sound Test
Now the hard part is over for your show. You have worked out all the potential issues that could arise for your sound and you are ready to promote it. We have also found (from artist feedback) that their promotion is actually more successful after doing this. The main reason being is because the artist is more confident about their show and really just about going live that they are able to talk up the show more than they would otherwise.
You of course will still need to work hard at promoting your show to your fans, but lets be honest with social media being such a great tool promotion has become a lot easier over the years. We also wrote a great article about promoting your show on social media that you can check out HERE.
You Are Ready!
Now that you have gotten everything setup in your Afton account and started promoting your show you are ready to go live on the date of the livestream. One final tip for the show is to make use of our Green Room feature. This makes it so artists can sign into their show early and test out their show right before they go live.
We hope that this blog was helpful to you and that it eases your fears around doing a Livestream performance. And just remember if any questions do come up we are here to help and we also have a TON of help articles to read through that can be found HERE.
Other Resources