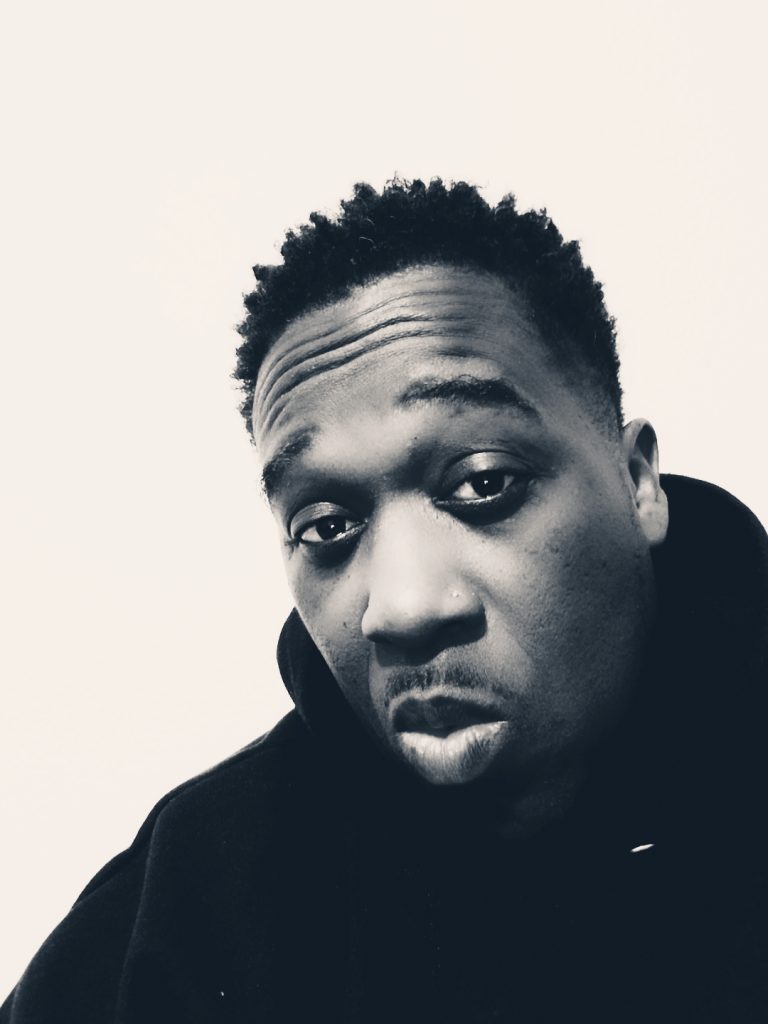 Son of A Local Legend in Austin, TX
Kelly Hancock – aka Born Soul – is a native of Austin, TX. His dad is a local legend and was lead singer of the group "The Satellites" during the late 60s and 70s. The Satellites were contracted to perform huge gigs for local military bases in Austin, Killeen, and other surrounding cities in Texas.
Hancock came up with the name Born Soul due to being born with a lot of talent musically, rhythm, and knowledge of music. Currently, he is a hip-hop recording artist, producer and engineer.
"Because I dont play (I can't play) piano, keys, etc..fluently, my niche is producing records by ear," Born Soul says. "I know what sounds Im looking for, and I know what does and doesn't sound good."
In the Beginning…
He started playing music in college, as a DJ, djing college parties, birthdays, etc. Born Soul was a self-described "Dirty Backpack" head who was influenced and inspired by A Tribe Called Quest, Souls of Mischief, Del the Funky Homosapien, and Outkast to name a few.
"As a DJ, I always use to rhyme with the MCs on the records and realize I could write my own lyrics," Born Soul says. "I bought a small beat machine, 5 second sampler, and a 4-track recorder and recorded several demos. And this time, I knew I had something."

When he graduated college, he started playing a demo for one of his co-workers at his job. While it was playing, an interested listener – now his business partner – asked Born if he thought about actually recording a record.
"He paid for my studio time and encouraged me to take what I had to the next level," Born Soul says. "Him and my college buddy (both my business partners) have inspired me to keep recording music."
Why Do You Like Working with Afton?
Born Soul likes working with Afton due to the venues we book. "This alone motivates an artist like myself to bring a draw to the the show because you know the music is going to sound great," Born Soul says.
"I also like that Afton pushes artist to sell tickets," he continues. "This gives that experience on how to promote yourself as an artist, and gives you a clear perspective who actually knows you as an artist, and who is willing to invest in order to be entertained by you as an artist."
5 Questions with Born Soul
Q: If you could play a show with any artist or band, living or dead, who would it be? Why?
Born Soul: Outkast. Because they mesh with the type of show I like to bring to the table musically and stage presence wise.
Q: What's one of the craziest things that has happened since you became a musician/artist?
Born Soul: The craziest situation that has happen was I literally did 52 regional shows in 6 months. That was crazy and tiresome but fun.
Q: Do you have any pre-show rituals before taking the stage? What do you do after a show?
Born Soul: Pre-show I eat a huge bowl of watermelon. This keep me from feeling sluggish during the slow, and it hydrates me.
Q: What advice would you give to a young artist just starting out?
Born Soul: My advice to young artists would be to have a steady 9-to-5 job so income wont be an issue. You can then use you own money to invest in yourself as an artist. Also, focus on your product. Without a quality product, you have nothing to promote.
Q: What is one of the biggest lessons you've learned as an artist?
Born Soul: One of my biggest lessons I've learn is you have to have presence online as an artist, people have to be able to find you quickly. No presence means you don't exist.
Check Out Born Soul Online
Website: www.bornsoulmusic.com
Facebook: https://www.facebook.com/bornsoulmusic/
Instagram: https://www.instagram.com/bornsoul1/
Twitter: https://www.twitter.com/BornSoul
Soundcloud: https://soundcloud.com/born-soul
YouTube: https://www.youtube.com/channel/UCBQ6As4C62G2-FUl5DIZG_
Music: http://www.hiphoffeehouse.com/
Bandcamp: https://bornsoul.bandcamp.com/
Spotify: https://open.spotify.com/track/1YtZ2x2FtVqKCrVxom7Ysq
Other Resources