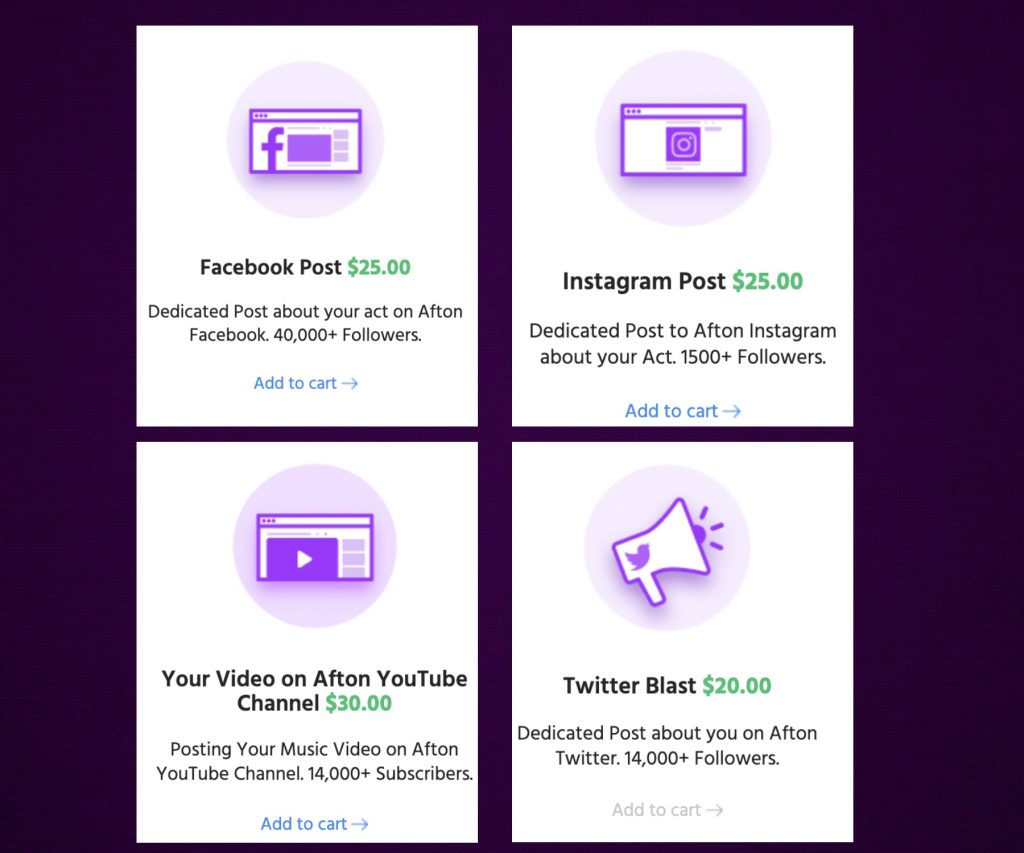 MyAfton Promo Options
We offer a ton of free promotional benchmarks for artists. If you have not seen them you can click HERE to see what they are, but we also offer a lot of paid promo options that are located in the MyAfton store.
The First Three Options
The first three options are very similar but the key difference between each of them is the social media platform that they are posted on. Each promo blast requires a little bit of info from you so we can make the post more customized to your music and preferences.
First, we ask for your social media handle or link so that we can tag you in post. That way whenever someone sees the post they are able to find your account and listen to your music or learn more about you as an artist. The second is that we ask for a message that you want us to post for you. An example would be: "Be sure to keep an eye our for the next artist to rise! Artist X from New York City. You can listen to their music over on soundcloud.com/artistx"
Then we ask for an image that you want added to your post. That way potential fans can see a little bit more about your personality and what you are about. Afton then adds some #Hashtags that we have researched and found to be very useful for artist growth (For Instagram blasts). Below are some examples of three of our promo blasts.
Facebook Promo Blast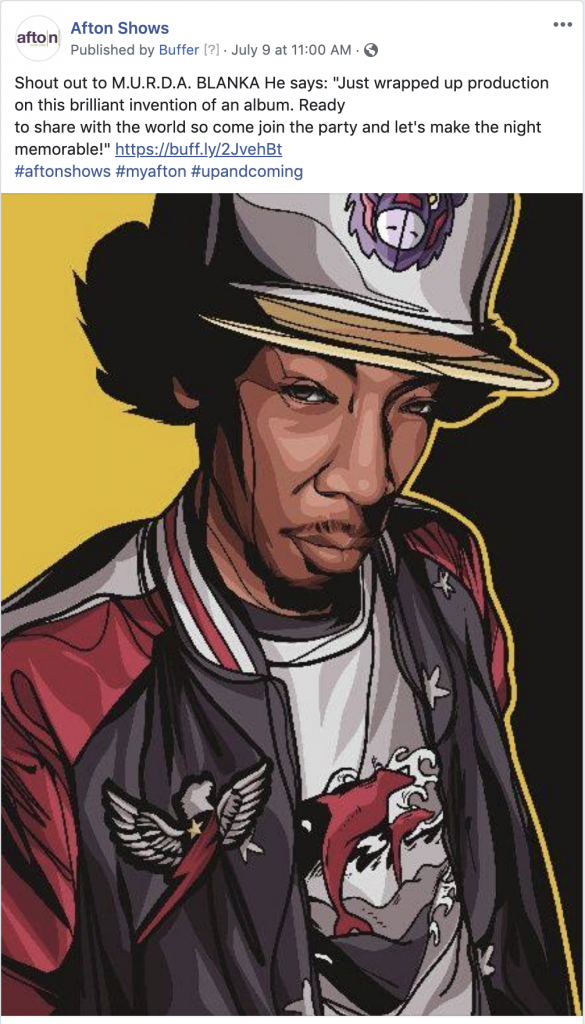 Instagram Promo Blast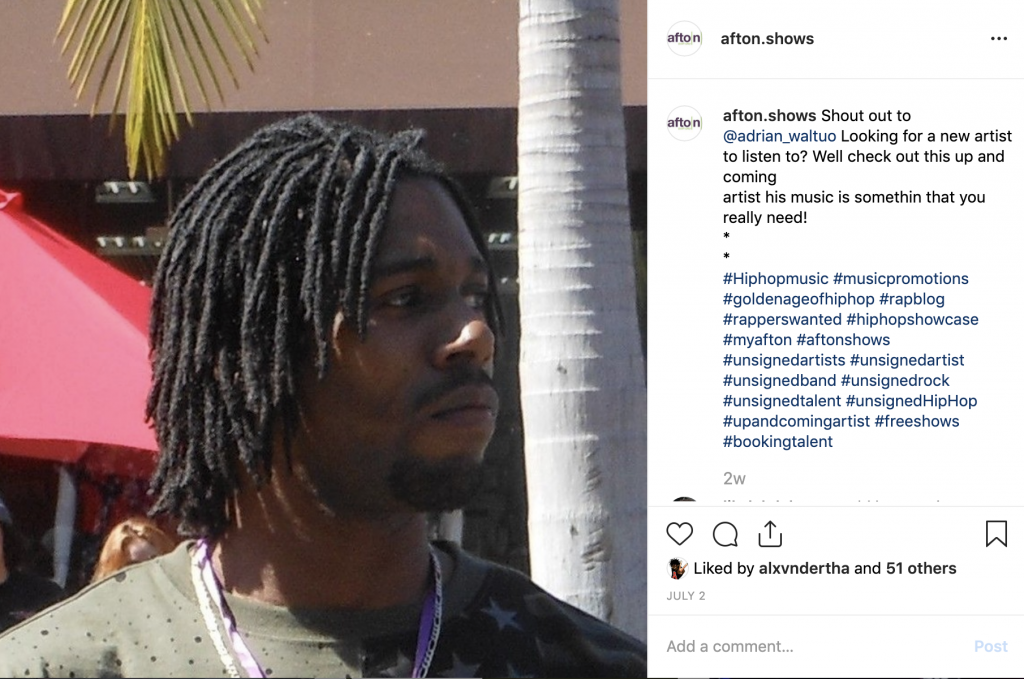 Twitter Promo Blast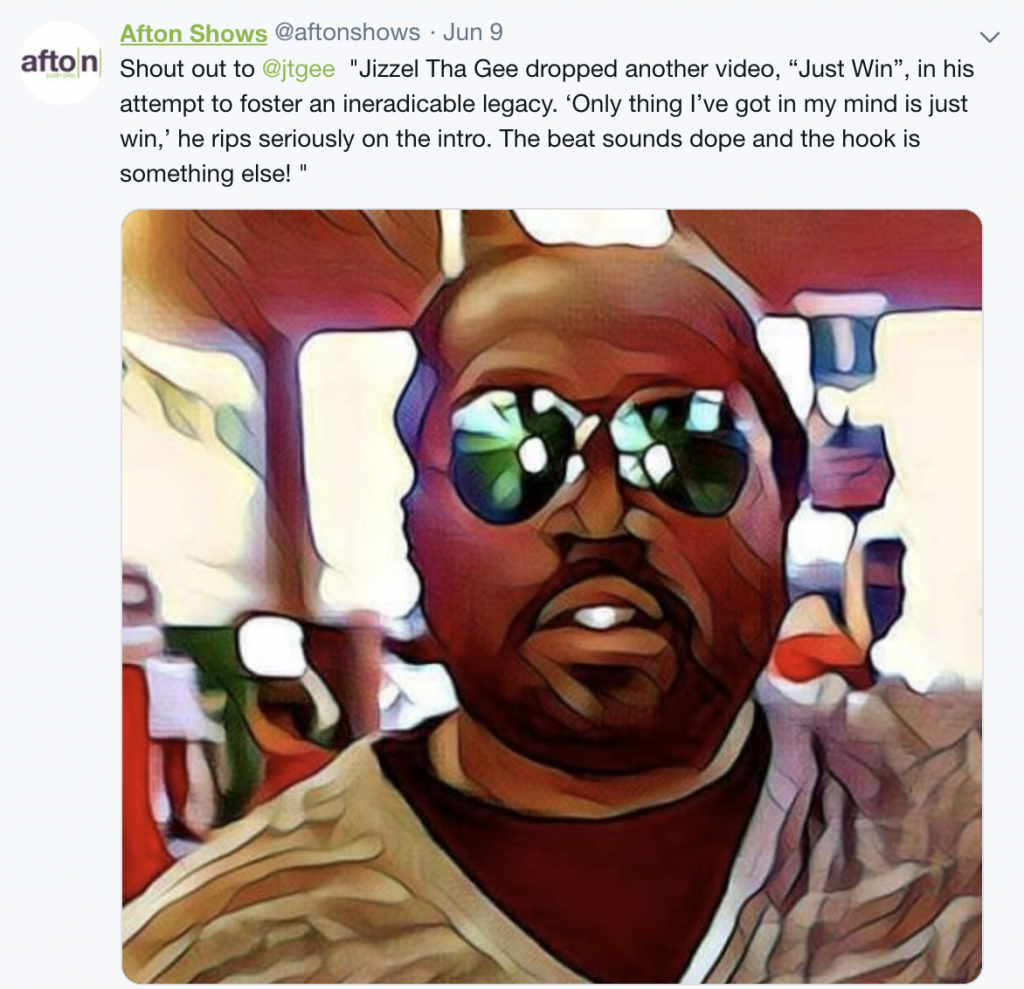 The Fourth Promo Blast
The final option of promo blast that we have available in our store is Youtube Blast. This option is one of our most popular options because it is permanently on our Youtube page.
We ask for the artist to send us their artist name, the song name (That is played in the video) and the video file, so that we can it posted to our page. Another option for the artist to send additional links to their social media pages, music links and other accounts that they want displayed on the video. You can see an example below:
Youtube Promo Blast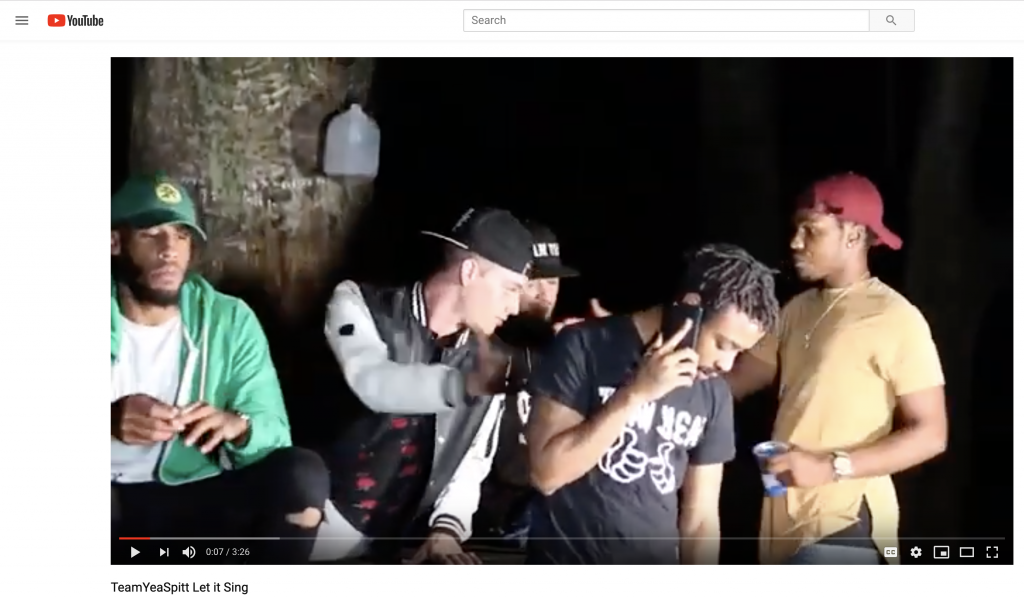 Where To Buy Promo Blasts
All of these promo blasts are available in the MyAfton Store (Find link Below). Make sure to also keep an eye out for our monthly discounts!
Other Resources
Afton Emerging Artist: Jay Elle