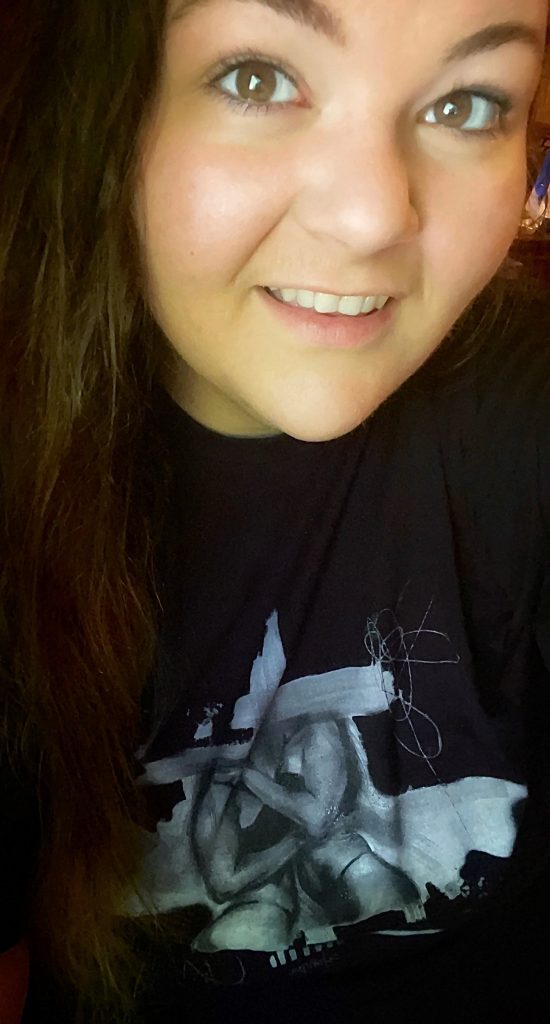 Ryder Rhodes Background
Hey, Afton! My birth name is Katie Joyner & I mainly go by my stage name, Ryder Rhodes! I was born at Wilson Medical Center in Wilson, North Carolina on December 23rd 1993 so I'm 28 years old on the verge of 29. I still currently have a residence within my home town & I still live in the house that built me. Within my home I grew up around music, genres of all types.
My dad influenced playing instruments the most since he played himself. He had guitars, a banjo, a hand harp & a piano. I enjoy, & still do, playing instruments but my stronghold is with the piano! As a child I admired my father for playing & singing songs. I have always had the desire to learn & play music because of him. To me there was nothing better than hearing him on Sundays at my grandparents house. 
9 Questions with Ryder Rhodes
When did you start playing music and what inspired you to give it a try?
I remember wanting to learn to play before my hands were big enough to stretch over the keys, my legs dangled from the bench so I would always chicken peck even if it sounded horrible lol. I didn't care what it sounded like at the time I just wanted to make my dad proud of me for trying! I've come a long way since then & it definitely sounds more smooth to the ears! When I was in middle school, 6th grade I believe, I got an electronic keyboard for Christmas & it was one of the best gifts I ever gotten. From there I would just play one hand at a time until I was able to sync both hands together.
The first time I played a piece with both hands it was the main theme from Titanic, My Heart Will Go On. I did not stop there I started to become obsessed with the different instrument sounds on my keyboard, trying new things & would just get lost for hours at the time just making noise! As my love for HipHop grew I found myself playing the drum preset on my keyboard. By the time I was in high school I was really into House Music, Techno, Electro & any kind of instrumental bass music that I could feel.
I was studying them & I stayed with headphones on or in my ears. Even during class, my teachers let me listen while working or test taking, it enhanced my academic performance. (I wonder why lol) Besides my dad inspiring me, alot of my inspiration also came from inner self & the big man upstairs, God. By that I mean I feel in my soul that music is what I was born to do. When I start creating & writing I just absolutely get lost in time & find myself feeling relief. Its my therapy.
Who and what inspires you the most to keep going?
Along side family inspiration that keeps me going are some of my favorite HipHop artists I still listen to today. My first experience hearing HipHop was from both of my older brothers. They both showed me the roots & what real HipHop is. They showed me Biggie, Bone Thugs & Harmony, Lil' Wyte, Tupac, Eminem, Three Six Mafia, Dre. Dre, NWA, Snoop Dogg, Eazy-E, Too Short & so many others. All of these artists are true legends that came from the mud with authenticity & true emotion from the their hearts. HipHop has evolved so much since then but my love for it stayed the same through the years of it's growth. I find it kind of funny that there is a semi divide between old school & new HipHop. Very rarely do I find other people who love the old & the new. I can understand their reasons why on both sides, that the old is better or the new is better.
My goal in life is to one day bring both old & new together, to change the game with all the ideas I come up with everyday. What keeps me going also is just the power music has itself. Bob Marley's music had the perfect combination of passion & love for music & people that when people came together at his performances, there was peace. There was love. There was relief. There was humanity. There was ganja lol. The shape of the world today is giving everyone less & less faith with ourselves. The world is in desprate need of love these days & I want to work towards bringing people together to turn off their heads & turn on their hearts. I believe music is very capable of doing so!
Have you played a show with Afton before? If so, what things did you enjoy about playing with Afton?
Yes! My first gig was at the Nuvo Lounge & Bar in Raleigh this past June. What I enjoyed about playing with Afton was how simple & easy it was to get started! I would get emails everyday of the podcasts you guys have that really helped the flow of my progress. All the tools that is available on your website is pretty much everything a new artist needs when starting out. The daily contact with my rep at the time, Amy, really helped me stay on track with promoting myself. The perks! Wow, I really enjoyed the perks that come with the ticket sales! When I got to Nuvo the day of my show, I was nervous but I felt ready because of the great things Afton has to offer for the artists.
Where do you see yourself in 3 years?
Mmm three years from now I see myself doing more shows more often than I am now. I'm working towards keeping content consistant & lively! I'm hoping that within three years from now I am building a great & loyal fanbase that believes in me. That is what it's really all about. Helping people, giving them all the feels I get when I hear a love song, a break up song, an angry track or an inspirational one that many of my influences do for me. I'm hoping that within three years I have a growth of a solid team that also believes in me & my message to the world. I feel an honest & genuine team is just as important as the fanbase. In three years I feel I will be doing more of what I love & I can see it in my mind like a movie reel. I see me standing in front of a crowd mixed with blacks, whites, hispanics, Asians & all who feel the same way I do, who can connect & respect each other without knowing their names, their sexual orientation or where they come from. I see people coming together like a community, sharing smiles, tears, hugs, kisses, drinks & leaving feeling like they can do anything they put their mind to & maybe (a) new friend(s).
If you could play a show with any artist or band, living or dead, who would it be? Why?
If I could play a show with someone who is dead, I would probably want to play with B.I.G & Tupac. They both told stories in a way that was very visual in the mind to the listener. The way that I write my lyrics was inspired by them the most. Alot of the songs I write are very detail oriented, very open minded & very emotional. Biggie & Tupac both had all of these elements that they wrote, recorded & displayed in their performances. They were not afraid to speak their mind in person, in the booth or on the stage. They both spoke about their hard times, their great times & the relief that the music industry has brought them as an individual & their families. I feel like this itself is essential for the capture of an audience, especially now in the Hiphop culture. I believe playing a show with either one of them would be epic, not because they are legends, but because of their message to the world. I feel alot within their songs & the way that I feel within my music would just bring a positive energy that could blow the roof off.

If I could play a show with someone who is still living, I would most definitely love to experience sharing the stage with Jack Harlow & Post Malone. Both of these HipHop artists have their own different places in the industry. They are both on opposite sides of the HipHop specrum but they both speak their truth. Jack is sleek & his vibe on stage is no different than himself behind it all. He has no problem giving recognition to his family, his team & his day ones. Everytime a new video gets posted on social media or YouTube of him performing, I am right there watching, studying & learning from how he handles & carries himself in front of a crowd. Jack's engagement with his audience is so inspiring! He talks to them in a way that makes them (& myself as a viewer) feel like we already made it because he did. I could have a different passion for something other than music & I would still feel like I could go out & accomplish it! Post Malone. I have yet met another person who doesn't like Posty. Just like Jack, I am right there watching all of his live performances & studying how he connects with his fans like they are all his friends. In one performance I watched someone in the crowd get hurt & he spotted it. He completely stopped his show so the staff could help this one hurt person out of a crowd of thousands. The whole time he watched & communicated with the staff to make sure everyone could get this person medical attention. Once the staff got this person out the crowd he told them to make sure they got the best of care & told them he loved them. The crowd was in utter silence until he said I love you to this person & then they just went into a complete uproar! The effect he has on his followers is insane & so loving. His roots have never went away or strayed with his success. That inspires me & reminds me that staying true to yourself is way better than any kind of fame or status. Performing with either one of them on stage would be such a huge milestone for me & my growth as an artist. I could learn so much from them. Performing with both at the same time, on the other hand, would be so grand I cannot fathom the experience right now. 
---
What's one of the craziest things that has happened since you became a musician/artist?
There are so many crazy things that have happened since I started my journey as an artist. A year ago I would of said that the craziest thing that has happened was the opportunity to connect with a real engineer in a real recording studio with a real booth. Reflecting on my first moment in that environment to now & what has been going for me lately, a crazy moment was when my producer informed me about Afton Shows & gave me all the information that led me to where I am right now doing this interview with you! Doing my show with Afton opened up my mind & creativity for future live performances & music videos. I branched off a love for performing live even though I had so much stage fright in the beginning. I would get stage fright performing other songs by artists & the fact that I swollowed it all when I got a mic in my hands for the first time & then getting so much praise from the crowd was insane. I had a fear of not being good enough or not being entertaining enough but when my set was done & I mingled with the crowd along with other performers of the night, I got so many compliments. I had gotten so much encouragement from the people to keep writing & keep going. Other performers of the night told me they had no idea it was my first time, I looked natural & I "set the bar" as a tough act to follow. When the club closed that night the management pulled me aside & told me that I really captured the room all the way to the back & that i was the best of the night! That is just mind blowing to me. My stage fright has not really been put to rest but was confidently put at bay. I'm sure I will get jitters before any show but I never thought I would see the day where my story & originality could overcome my ownself. That is the craziest to me. Thank you so much, Afton! 
Do you have any pre-show rituals before taking the stage? What do you do after a show?
I feel like right now my ritual before a show starts days before I take the stage. I'm still new in the game & I am open to learning as much as I can with my time here. I practice every day, even when I don't have a show. Whether I record myself on my phone or I reflect myself in real time in a mirror, I break down lyrics to my songs that are on my set list to have engagement or a reaction from my audience. I think about what I want to say to the crowd to make them be included. My ritual right before I take the stage is alot of breathing, praying & meditation to feel the energy I want to put out. If I go on with good positive vibes I know the audience will feel it too. I give myself a lot of positive affirmations. I remind myself that this is it. Its my shot, its my time to say my message. I remind myself that I'm unique, I'm not like anyone else & no body else is like me. After a show I love to mingle & work my way around the room. I want to know the experience that I was able to give to others. It fills my heart with so much water & transparency to know that my set has given someone a reason to carry on. The "after" of after a show is always a celebration! When I leave a gig I feel like I'm over the moon especially if it went well or better than I expected. 
What advice would you give to a young artist just starting out?
I'm going to say the same thing I tell my niece & my nephew with their ambitions. GO FOR IT! Life does not have a reset or repeat button. If you feel like you were made for this & you're willing to hustle to get yourself there then you ARE made for this. There is a big thing I like to point out called competition. I also call this the elephant in the room. Yes! The music industry has alot to compete with especially the higher you climb your ladder. BUT, competition does not mean poor sportsmanship. Not stepping on others along the way should be a given from the start. Staying true to yourself is very powerful. It sets you apart from anyone who tries to test you. In my journey so far I've learned that confidence is the better C word than competition. If you're confident with yourself & believe that you can put yourself on a level to grow as an artist authentically then competion would never cross your mind. Don't ever let anyone tell you that you will not win. Don't be hard on yourself, this is suppose to be the love of your life. Music for me is the love my life. When I write a song I look at it as conception. Its up to me to make my perfect "offspring" just the way I want it. Treat your work like it's your baby & grow with your baby. Regardless of what shade gets thrown at you, nurture your art & see what happens. 
What is one of the biggest lessons you've learned as an artist?
I've learned alot of lessons & I enjoy learning more. The amount of absorption my mind has is almost scary. I'm so open to it all my brain is like wet clay. One of the biggest lessons I've learned since I became an artist is that the work ethic to do this is way more than I thought it would be. No, I didn't think that it would  be "instant" or  have "overnight success." What I didn't know was how much goes into a single track. There have been times I have spent an hour on a song because it just flowed on a good day, but there have also been times I've used a whole recording session for one song. I think the longest we have spent on a song was about four hours. Everytime I'm in the studio I don't always look at it as fun & games, I'm there to work, but I do have fun while working hard because when I get lost, thats when it gets fun & don't feel like "work." I pay attention, ask Damien questions & I'm slowly dipping my hands into production knowledge. Every song i've done so far has been different & I learn something new everytime. I've noticed my ears are hearing little quirks in songs I didn't know was there. Sometimes I hear some of my favorite songs by others for "the first time" with the new things that I'm training myself to listen for in my own music. One small detail can throw the whole song off! One of the other biggest lessons I've learned since I found my identity is that I was too hard on myself. I had a lot of insecurities at the start of my self discovery but, I learn more & surprise myself everyday. I went from caring about what other people think of me to what I think of myself. That is one thing that was probably harder than anything else I've tried to learn. If someone insulted or dissed me a year ago I would let it get to me, that is not the case today. Music, especially my music, has taught me my self worth. 
Where To Follow Ryder Rhodes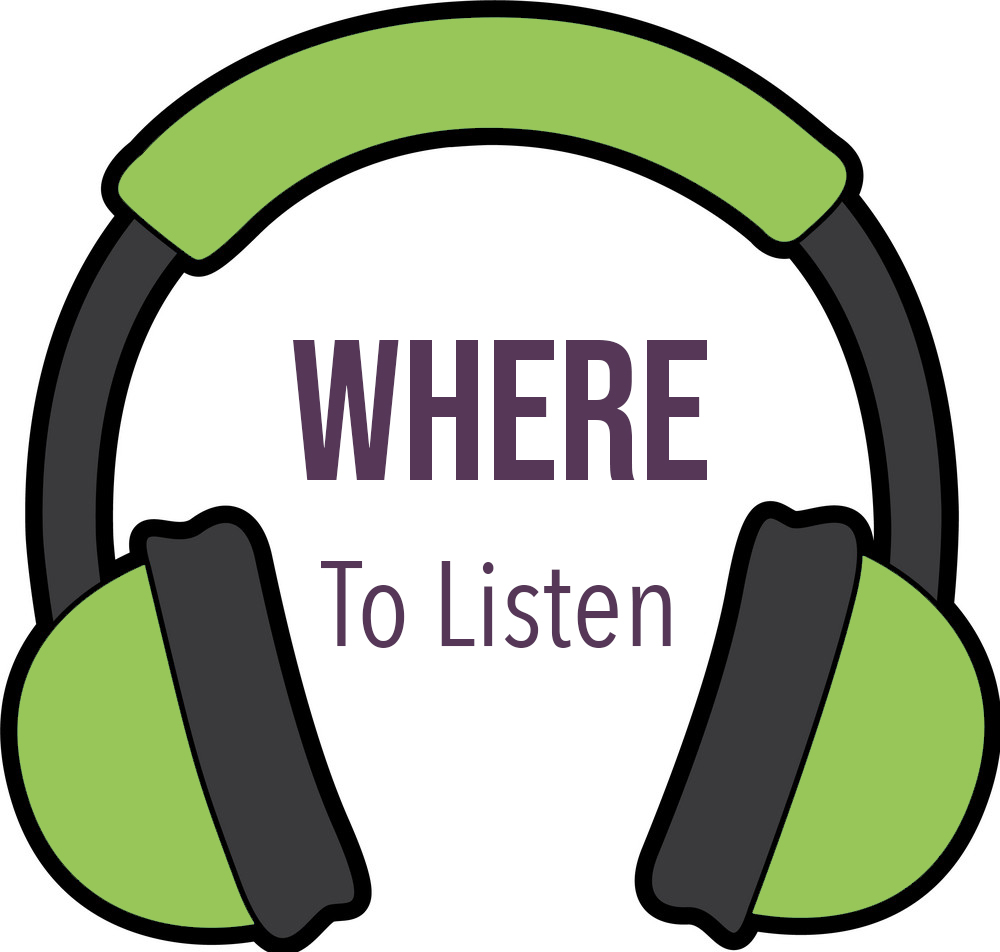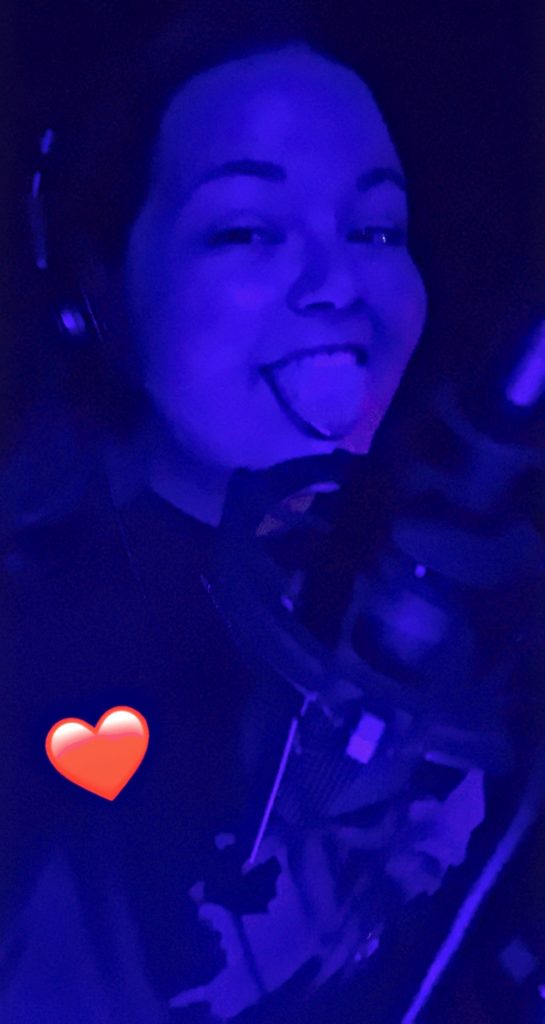 Other Resources