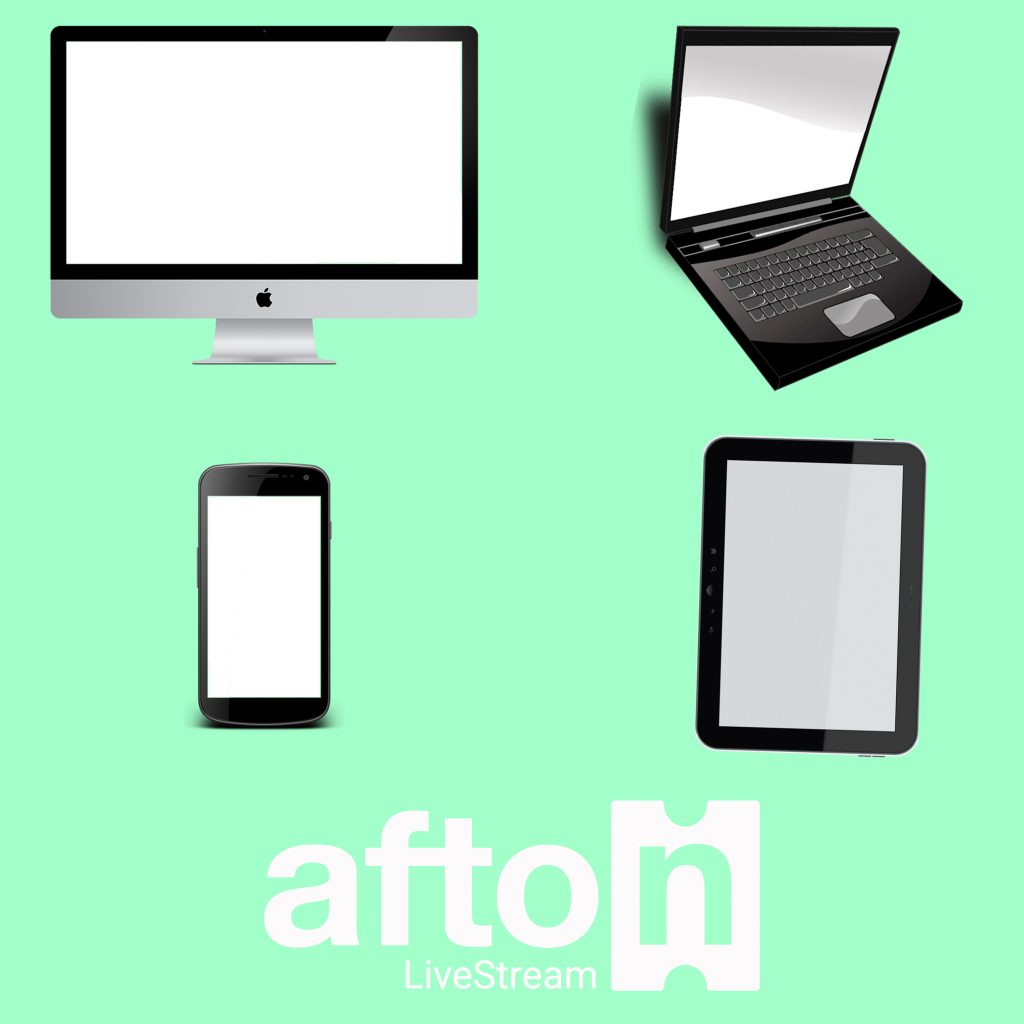 What Do I Need To Stream?
When we reach out to artists asking them if they want to try out our new streaming platform one of the questions we get asked is "What equiptment do I need". While the short answer is usually a computer works best. The main reason is that computers are made to have the most capability in comparison to phones or tablets. However we have tested our platform on desktops, laptops, tablets and phones and it works on all of them.
So today we will be walking you through some of the devices and going over how you can set them up.
Desktop And Laptop
As mentioned in the intro to the article we, above all else, recommend using a laptop or a desktop for your livestream show. From what we have found you have the most capability when it comes to running hardware and software on a laptop or desktop computer. Because of that we have hardcoded the instructions on how to use our platform on either kind of device during the livestream set up.
We even break it down further in the setup process and we ask artists whether they are using an apple device or a windows device. From there we can better recommend programs for your specific operating system that you are using (see below).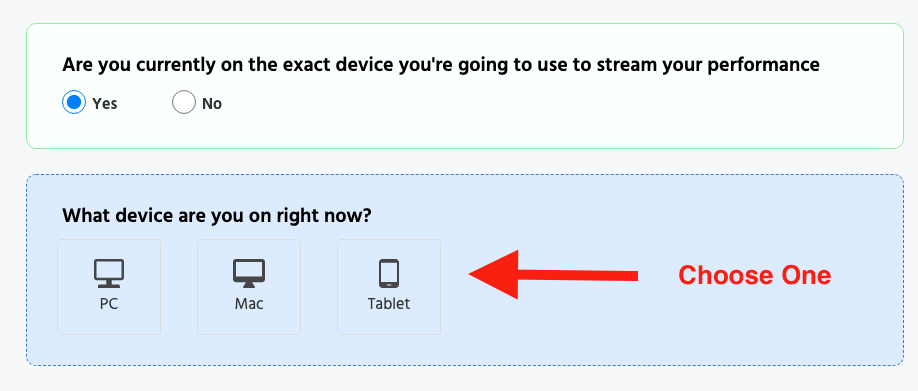 And if you need help walking through the whole process we have a video that goes over the whole thing that you can watch HERE. Or you can take a look at all of the help articles that we have about live streaming HERE.
Phone And Tablet
Even though we recommend our artists use a computer for the reasons mentioned above we do realize that not every artist has access to a computer. A phone or a tablet can work fine if you have a simple set up.
We do not have the instructions hardcoded into our site so artists would have to read some of our help articles in order to get the stream setup on their tablet or their phone. It is the same exact process it just has one big difference when it comes to inputing your stream URL and stream key into your device since you would be using a different software. If you are planning to stream with one of these devices you can use this help article HERE.
Since you would be using a program called Larix Broadcaster for the show instead of OBS (which is what is used if you stream on a computer) you would not be able to message your fans during the show. This is not a big deal to most aritsts because they are focusing on performing for the show so they are not messaging anyway. You are able to message before and after the show though.
As we learn of more new devices that are able to be used for our platform we will add them to the list, but for now we think this a great list of devices to start with. Enjoy the show!
Other Resources