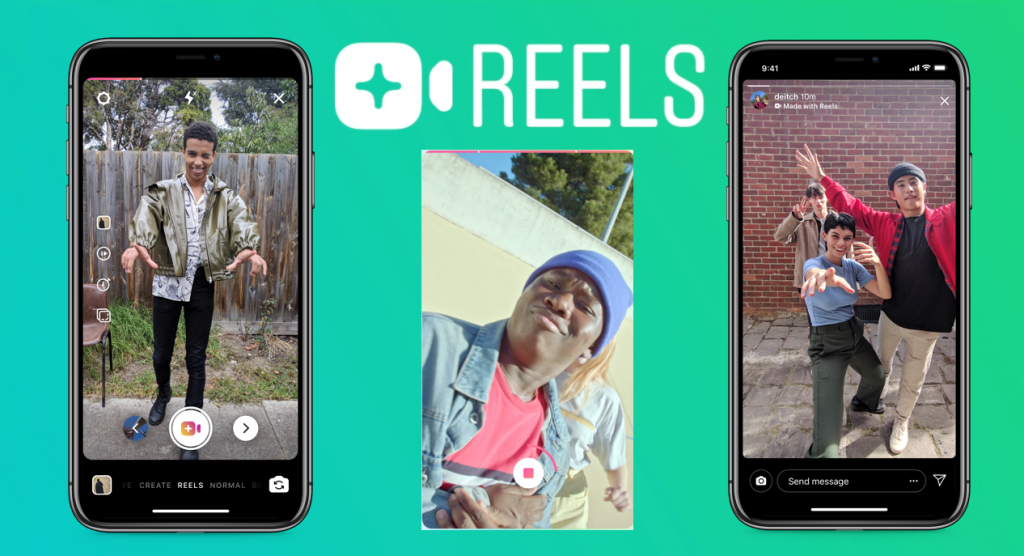 Instagram Reel Feature
Instagram seems to be always coming out with great new features to their platform and one of the newest features is called 'Instagram Reels'! It is a new way to record 15 to 30 second clips set to music on Instagram. The closest comparison to the new feature (Instagram Reels) would have to be Tik Tok videos.
Where to Find Reels
Once you have posted your first Instagram Reel you will have a new button within your profile so that potential followers will be able to see your reels by clicking in your profile and then clicking on the Reels button (as seen below).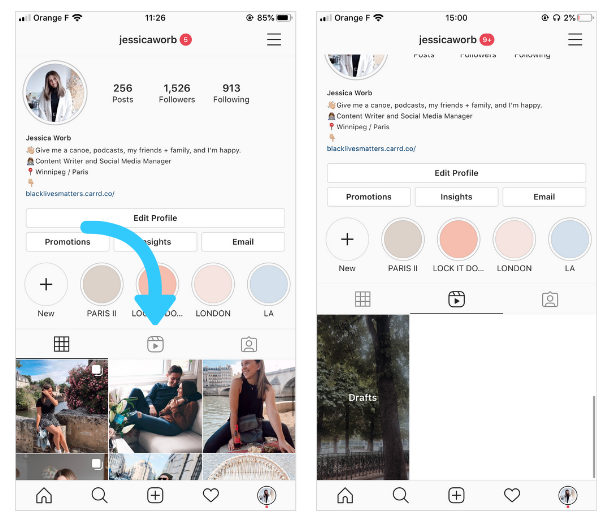 Reels will also have their own section (just like IGTV, posts…etc) that is referred to as the 'For You page'. This is where you will be able to look to discover new reels from people that you do not yet follow.
Just like all the other Instagram feeds the algorithm is ever changing. However, for now they have set it up to behave very similarly to Tik Tik's 'For You page".
More Exposure Through Instagram Reel
The great thing about all of this is that this will give you another section on Instagram to potentially be featured on. Before you only had your followers news feeds, the IGTV 'For You page', and the regular image posts 'For You page' to be featured on but no you have a whole new section.
If one of your Reels does pick up steam (so to speak) and the algorithm favors it you could see it winding up on the Instagram Reels 'For You Page' which adds a lot more exposure to your video and will in turn bring a lot more people to your profile if they like what they are watching. When your video is selected to be on that page it will then be labeled as 'Featured' and it will also send you a notification (as seen below).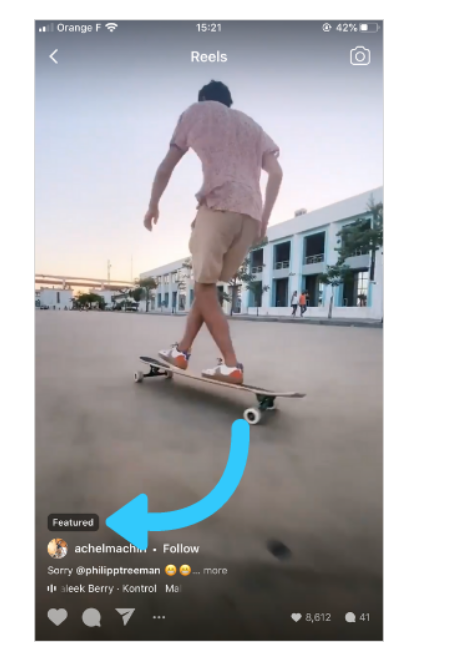 You will also be able to add your song to your video so that if someone comes across the video and takes a liking to the song then they can click on the song and they will be show the title and artist of the song ( your song of course will need to be already in Instagrams song Library for your info to be displayed. If you need help with that make sure to sign up with us as we are partnered with TuneCore and they are able to help get your song on there).
The Basics
Finally we will walk you through the process of creating your first Instagram Reel.
Just head to your Instagram Stories tab (like you would if you were posting a story) and slide to the 'Reels' section at the bottom.
Then click on the 'Music Icon' to add your audio. Pick the song and move the progress bar to the selection that you want.
Adjust the speed of your video but clicking on the 'play' button.
Then select the length of the video by clicking on the '15' button. And then click on the stopwatch to set the full length.
Click the camera button, starting and stopping whenever you choose to.
When you finish jut click on the cover photo that you wish to use for the video.
Finally you can share to your Stories, Explore Feed and also to your new Reels tab.
We hope that this article was helpful to you and will aid you in gaining more exposure to your Instagram account!
Other Resources