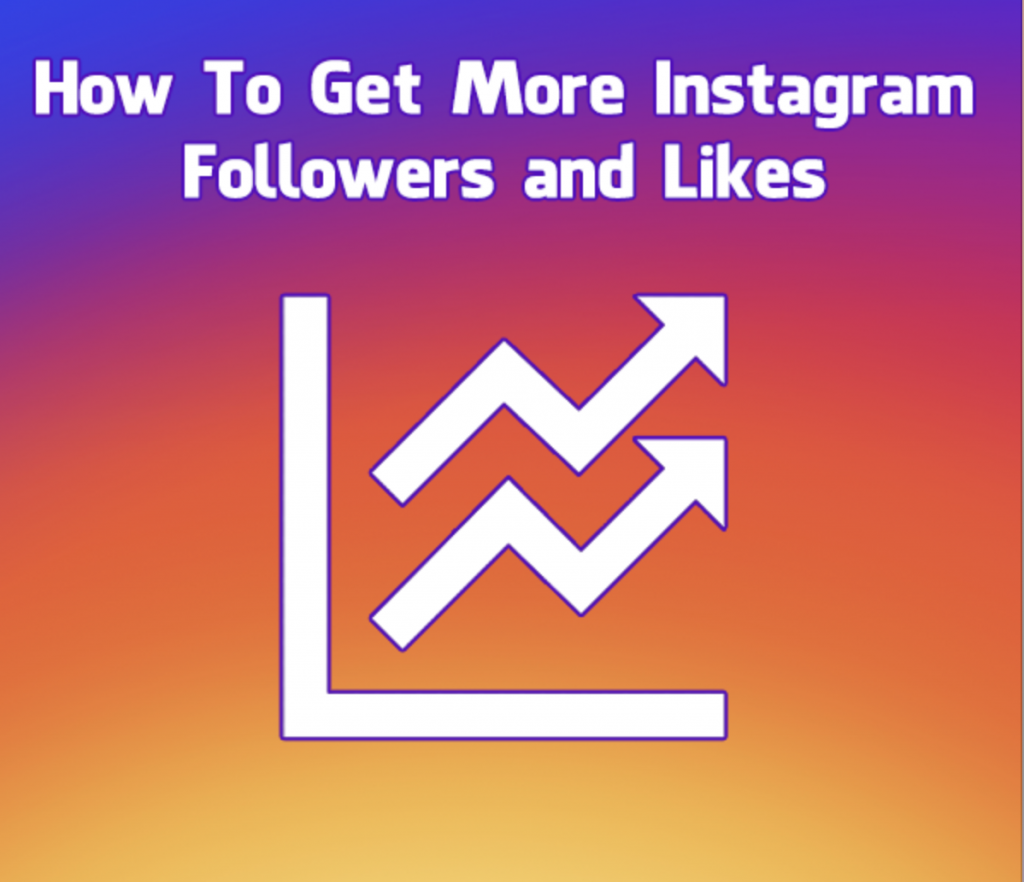 Get More Followers On Instagram
Today we will be going over some easy to use tips that help answer the popular question 'How do I get more followers on Instagram'.
1. Get The Most From Your Bio
A lot of people thing that their Instagram bio is simply a place to write down a little bit about themselves. In a sense this is true but it is also a great place to bring your followers to your website or to something that you want to promote. If you are an artist that has a SoundCloud or Reverberation that hosts your music this is a great opportunity to put in your URL so that when people find you they have a place to go to listen to your music.
It is very important to make your bio standout from the rest to keep people interested. Some people just make their bio's bland because they think it is just one of the required fields to fill out. To help your bio standout from the rest you can add emojis or quotes even! Take a look at some of the below examples for some ideas.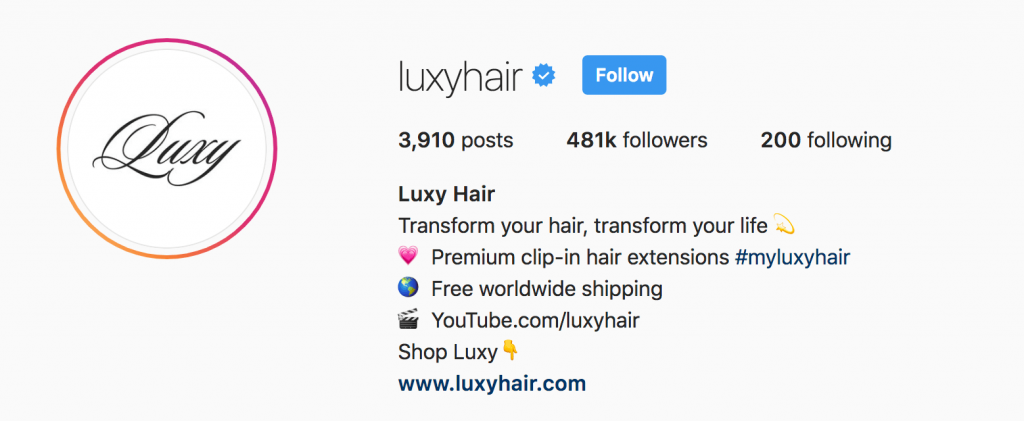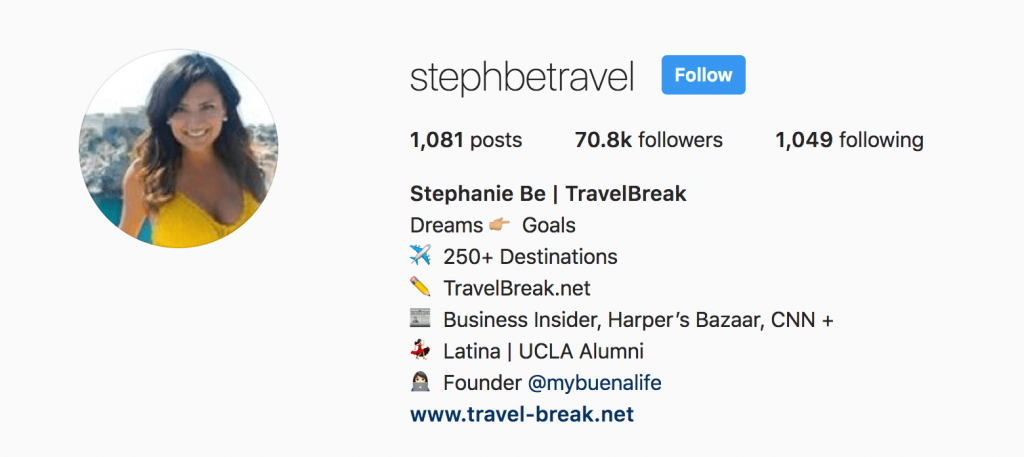 Do whatever you can to make your bio unique!
2. Get Creative With Your Words!
It is very true that most of your potential followers will stop to check out your image rather than what your caption for the image says. However, someone stopping to look at the image and possibly giving you a like is only step 1 in gaining that person as a follower. If your caption is something catchy or funny it might cause them to stop and leave a comment which can greatly help out your engagement!
You can also have a call to action for your post. That way when someone comes across the image and then sees that you have a question in your caption they are more likely to stop and comment on what you have posted! So if you are a musician and have a video of you performing your first show you could say something like "If you are an artist when did you perform your first show? Let me know below ↓↓↓"
3. Comment On Your Idols Page!
One thing that can greatly help you gain followers is to get yourself (Your account) out there more. One of the best ways to do that is to look up 3 accounts that are related to you and turn on push notifications for when that person makes a post.
An example would be if I was a rapper I could find profiles like 'Drake', 'Kanye West' and 'Kendrick Lamar' and then turn on push notifications for those artists. That way whenever they make a new post I am notified and can go to their post and potentially be one of the first people to comment on it. Then all those people that follow those artists will see my comments towards the top and if I say something interesting or even just "hey my name is —– and I just released a new track! Check it out!" there is a good chance they will head on over to my account.
Check out the image below for an example of where to find this setting.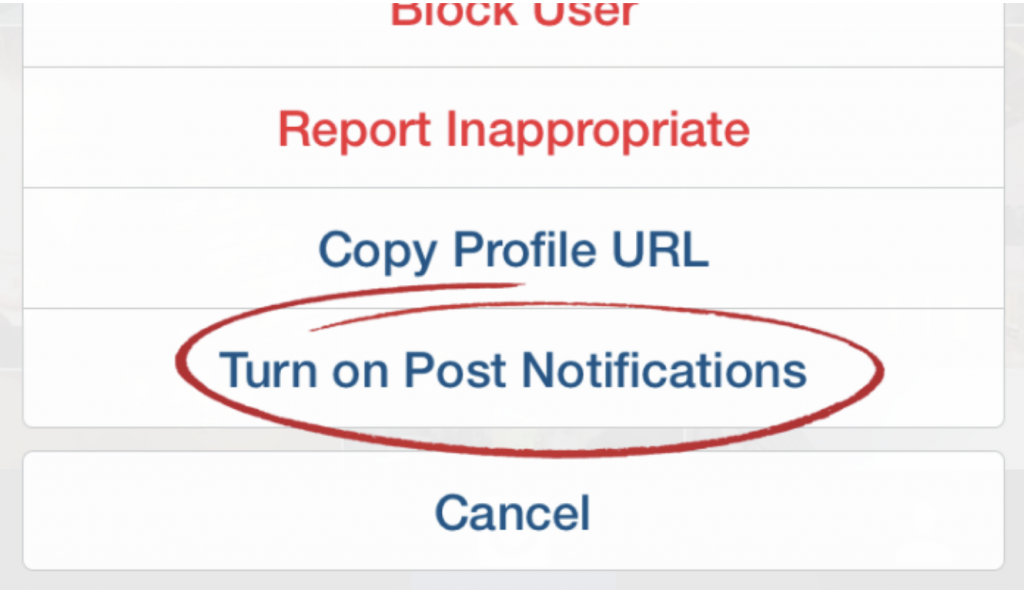 4. Direct Message People
One of the great tools that Instagram offers is 'Direct Message'. This is an amazing tool for people to use to help grow their follower list. It is very important to keep it professional when doing this though. I see so many people just message an inbox saying "sup?" or "how are you?". Messages like this just feel out of place because it seems like you are just opening up a conversation instead of being clear about why you are reaching out in the first place.
If you are an artist that is looking for new fans it is crucial that you have a call to action in your message or even send a link to your song if it is to a different website. You could try something like:
-Hey how are you? I was just reaching out because I noticed that you follow some Hip Hop artists. I thought you might like some of my music as well. My name is — and I try to put out a new track each month. I just released —and it would mean a ton if you went and checked it out!
-Hi! My name is — and I am up and coming hip hop artist. I just released this new track —- that I am really proud of! Would you mind heading to my page and checking it out?
You do want to be cautious not to direct message too many accounts in a day because Instagram does have a limit. The number can vary but I never message more than 30-35 people a day just to be safe. You can possibly get your account blocked for a couple days if you do message to many people because Instagram will think that you are a possible Bot so be cautious!
5. It's All About The #HashTags
One of the MOST important thing that you can do is to use Hastags in your posts. Each hashtag that you use greatly increases the number of potential fans that will see your post. Because if those people follow that hashtag then it will show up in their feed.
It is very important that use the correct hastags in your posts as well. I usually recommend starting out with 3 and then once you find ones that work for you, slowly branch out from there! And the good thing about Instagram is they let you use 30 hastags on each post, so there is a lot of potential to grow!
If you would like more info about how to find the correct hashtags to use in your posts you can check out our blog about hashtag tips HERE.
6. The Final Tip!
The final tip I have for you today is physical promotion. If you are an artist an awesome place to promote your music is at the event. When you are on stage just mention your social media accounts before you perform and again when you are about to leave the stage. Your music will be fresh on the crowds minds, so they can quickly go give you a follow if they like what they heard from your set.
You can also take the show as an opportunity to network with other artists at the event. They can become new Instagram followers for you and you can possibly do a collaboration with them. Whether that be in a song that you create together or even just on social media in general.
Be sure to check back again soon as we will have more tips for you on how to grow your social media fanbase and also will have a blog on how to effectively network with other artists at your show!
Other Resources
Maximize Promo Codes For Your Event