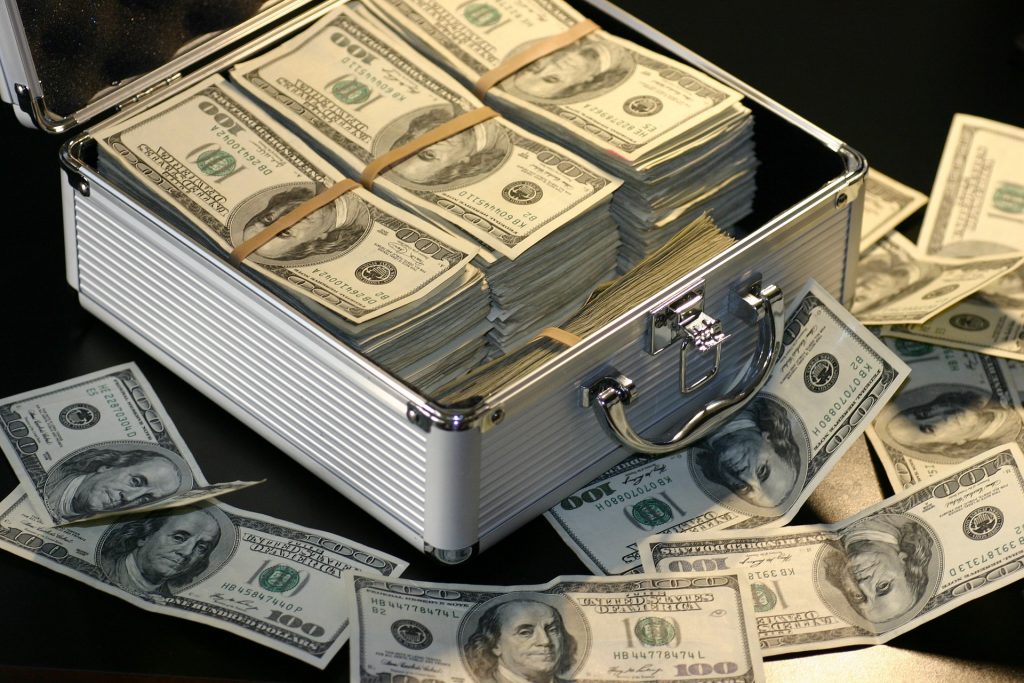 How much money can you make with Afton Shows?
One of the biggest questions we get from unsigned artists and musicians who sign up at Afton is "How much are you going to pay me?".
It's not only a reasonable question, it's probably one of the most important questions any artist or band should ask when they are offered a show, especially in the early days. Assuming you haven't reached the point of getting a specific guarantee (which is a great step for any band) we offer our own guarantee to artists and bands. Each artist we book is guaranteed to be paid according to this pay scale and their eContract no matter what, even if Afton loses money on the show. So this is way better than a traditional door split.
Afton Pay Scale for Unsigned Artist Shows: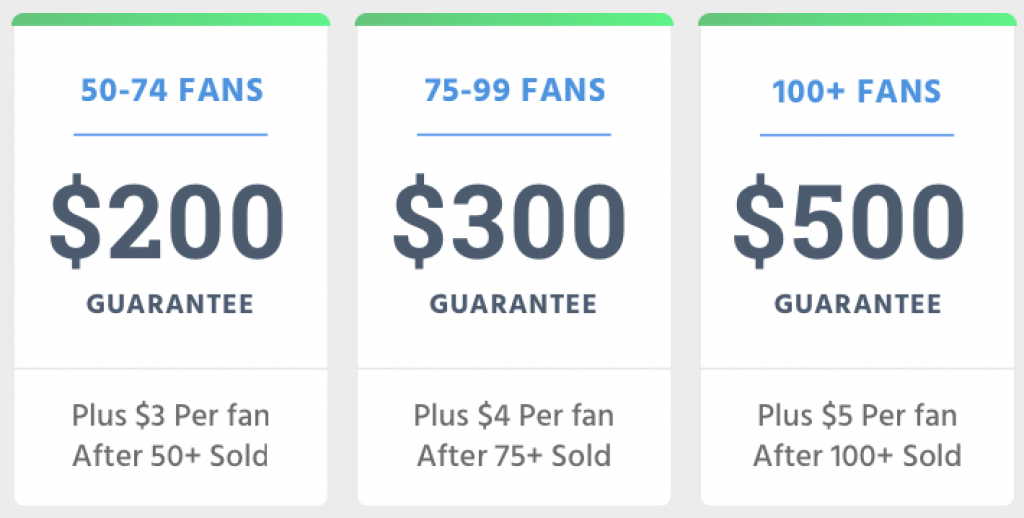 In our experience, we've found that our pay scale is not only fair, but in many cases, more money than you would be getting paid to play a show you book yourself!
Take note of where the big payout increases are for a show. So many artists don't understand where the pay jumps and they miss out on maximizing their payout!
You get the biggest pay jumps at 20 sold, 35 sold, 50 sold, 75 sold and 100 sold.
Example 1: Artist sold 15 Tickets.
Artist will make $35 extra with just 5 more ticket sales!
Example 2: Artist sold 24 Tickets.
Artist will make $50 extra with only 11 more ticket sales!
Example 3: Artist sold 40 Tickets.
Artist will make $100 extra with just 10 more tickets sales!
I hate to see any act fall short of the next big pay jump just because they weren't aware of it. So make sure you and all members know how pay works. Because I want to help maximize your payout for your next Afton show!
A Personal Note
I was the vocalist of a fairly popular local band many years ago and we regularly brought in anywhere from 150-500 people per show. One of our turnouts brought about 400 people, with a $10 ticket price, I believe. At the end of the night, after we paid for the venue and the staff (sound tech, door person, lights, merch staff, bar staff), the marketing materials, the ad we put out in the local press, the three other bands on the bill and tipping everyone…we pulled in about $300 for our band
If that were an Afton show, we would have only needed to bring 75-99 fans to make that money, and if we had the same draw, our band would have made WAY more money than we made with the Afton pay scale! We also would have not had to worry about all of the hassle of finding the other bands, making sure they had their promotional material taken care of, making sure they had tickets to sell, doing all the press and promotion and paying and scheduling everything ourselves)
Can you DIY? Absolutely
In addition to my own experiences, I talk to a ton of musicians every day here at Afton. Most of my friends are musicians. I've asked for their thoughts on this kind of pay out, and they all agree, this pay scale is not only fair, but on the high side! Especially for a show they don't have to book and pay for themselves.
Now, all this being said, if you can make more money elsewhere, then you absolutely should! Afton is always about choice. We are just an option for you to book shows with, we never claim to be the only route to go. But for any artist that thinks that Afton isn't reasonably paying you, then you might want to check your numbers and ticket sales again. And honestly ask yourself this: Could I have made MORE money selling the same number of tickets I sold for an Afton show? I doubt it. But if I'm wrong, I'd love to hear about that deal in the comments below!
More Information
For more information on artist pay check out this link:
https://myafton.com/artistpay/

And remember, this pay out is on TOP of the extra Perks you earn along the way to help you get more tickets sold: https://myafton.com/perks/