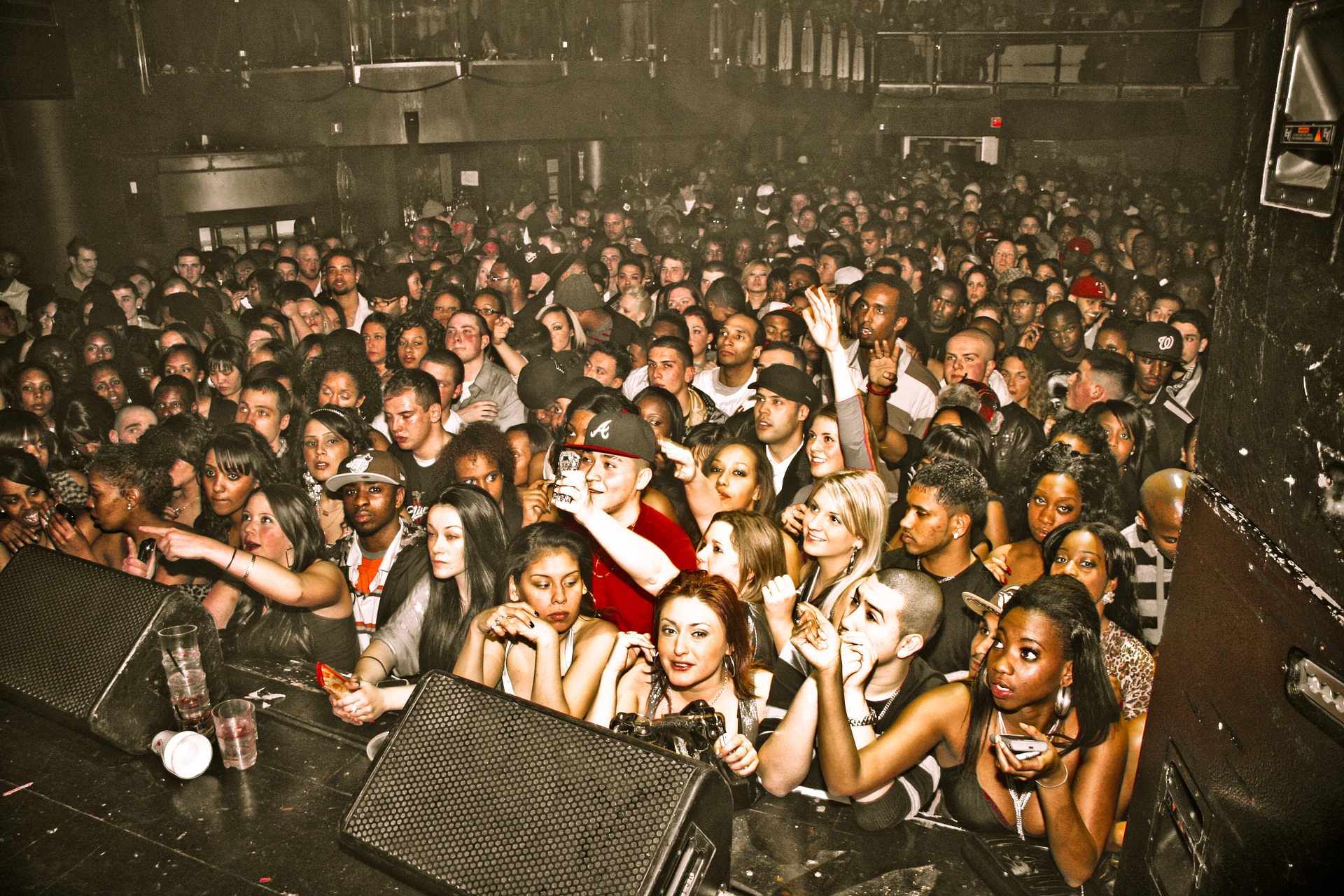 One of the Biggest Mistakes We See Artists Make?
Relying on door sales. This is the single most destructive mistake Afton sees artists making all over the country. Relying on fans that "promise" to pay at the door instead of selling them an advance ticket means that fan is 80% or more likely to forget about the show, change plans last minute, and never show up. Local artists are drawing 50% – 80% LESS fans than they could be, all because of this door sales fallacy.
Advanced Ticket Sales Means More Fans At Your Show!
We cannot stress this enough – the vast majority of your fans that "promise" to pay at the door are going to flake out and not attend. Period. I've gone to hundreds of concerts, and only twice in my entire life have I bought advance Tickets for a show and not attended it.
Unless a fan has bought an advance ticket, you cannot count on them to show up! Letting fans plan to pay at the door will devastate your draw, hurt your show, and drastically cut down on total attendance. We know this from experience, we've booked over 12,000 local shows.
Fear of Missing Out
As I'm sure you already know, we now live in a culture of FOMO (fear of missing out) and with social media, people are now used to doing whatever the best thing at the time is. Your fans are bombarded weekly with other fun activities to do the same night as your show. Not to mention bombarded with 100's of millions of dollars of ads that are diverting their attention everyday.
If you want to maximize your draw, avoid wasting hours of your promo time, and if you want a successful show, it's in your best interest to change those fans' minds about paying at the door. I know, you may be saying what some of our artists say at first, "I can't control what my fans think or do." But the truth is, you can easily influence them. If you properly explain the benefits to your fans of buying advance tickets and explain how and why they help you a lot more by buying advance tickets vs. paying at the door – the vast majority will say "Oh, I didn't realize advance Tickets helped us both out so much, ok I'll get mine today."
Note: If booked for an Afton show, artists earn more Exposure Perks, higher payout, longer set, better time slot, etc. by selling advance Tickets vs. relying on door sales. Plus fans save double the cash: advance Tickets already are cheaper than our door price plus we give fans $2+ off Promo Code discounts to incentivize them to buy early on.
Here's the GOOD NEWS:
We can help teach you how to turn "Door Fans" into actual, tangible, advance ticket sales.
It's a lot easier than you may think. The best part is, if you build this skill and teach fans that buying advance tickets to your shows is the ONLY way to go, you're going to see a massive increase in your turnout for every single show you play, not just for our shows.
How to turn "DOOR PROMISES" into Actual Ticket Sales:
Read this: How to Easily Sell 20 Tickets
Explain to "door promise fans" WHY buying an advance ticket helps BOTH of you. Your friends and Fans WANT to help you.
Email them, text message, and direct message on Facebook and explain:
"My goal this show is to break my highest turnout record for a show. You said you'd buy at the door. But if you buy an advance Ticket asap you save money off door price, it helps make me look good to the club and Promoter so I get booked again, and I get a lot more perks for this show if my Ticket sales are high. Buy online Tickets here <<<Insert Online Ticket URL>>> or I can sell you a Ticket for cash. I'd love to have you at this show, I have a special set planned. Can you let me know when you buy an advance Ticket I'm trying to keep track. If you can't actually go also let me know that way I'm not counting on seeing you at the show and can keep promoting to other fans."
Something like that works great! But you can word it how you want. Point being, if you EXPLAIN clearly why they help you and also save money. Remember, after booking over 12,000+ local artist shows, Afton has found that over 80% of "promise to pay at the door fans" end up buying Tickets.
Final Thoughts
Think about this:
EVERY Fan that buys an advance ticket will now have your show on their calendar.
They paid already.
They are going to go, no matter what.
Plus, now they will be promoting your show themselves through word-of-mouth all the way until show time. This greatly increases the likelihood of their friends tagging along with them!
This is all it takes.
Just a little bit of work, but in an effective and strategic way. Nothing good ever comes easy. Put in the hustle, do the right things, and your fan base will soar.
Share Your Experience! Comment Below.
Please comment below about the tactics or strategies you use to get fans to buy Tickets in advance. Or share a story about a time you relied all on door sales and what it felt like when night of show, most of your fans bailed and didn't show up.