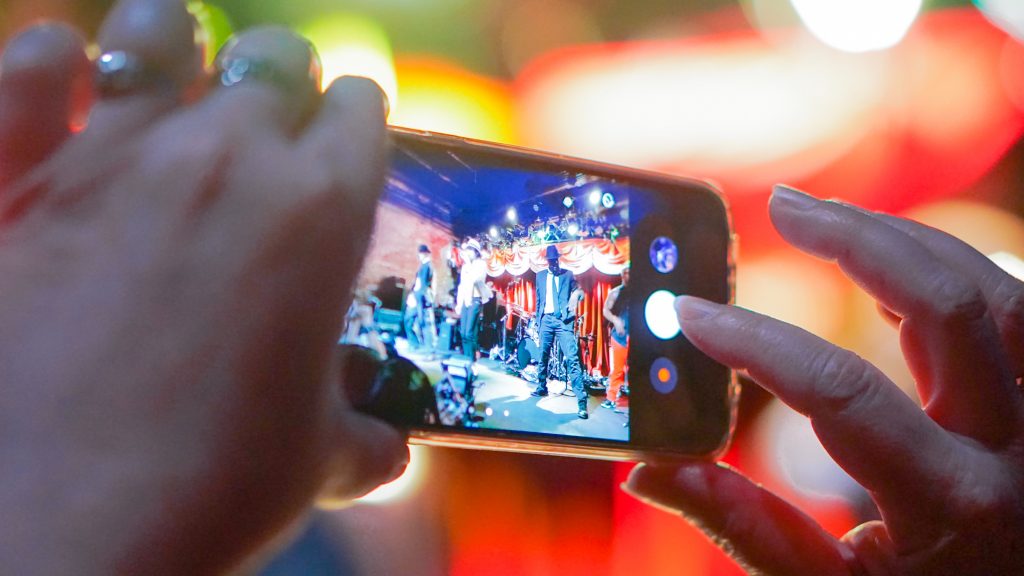 Unique Livestream Performance
Here's a quick guide to making your Live Stream gigs the most profitable shows you've ever played.
So many major artists right now are doing Live Stream performances for free. It's been kind of weird, and kind of cool, to see major artists essentially "busking" online for tips.
So this leaves many independent musicians, rappers, and bands wondering "how the hell am I going to get my small fan base to pay to watch my Live Stream performance?"
We expect that major artists will soon stop live streaming for free and start charging fans to watch with a pay-per-view ticket. With no real end to Covid-19 in sight, musicians will need to start bringing in significant revenue.
Luckily, music fans are getting use to watching and paying for virtual Live Stream performances – and this can have a huge positive financial impact on unsigned, independent musicians.
So the question is, will any of your fans be willing to pay $5.99 or $9.99 to watch your virtual Live Stream gig? MyAfton LiveStream has found that there are key strategies artists can use on live streaming that can mean the difference between selling 2 virtual tickets, or selling 50 virtual tickets. They are so easy to implement.
1. Planning is Everything!
First, you need to think about what your fans and friends want to see. Right now during COVID-19 they can't go see a live show. But, you want to start honing your Live Stream skills so that even once live shows come back – you can make your LiveStream gigs a normal part of your show offering.
You want to create a Live Show experience that is so much more meaningful than the $5.99 or $9.99 you ask your fans to pay, that they beg you for more and more Live Streams on a continual basis.
You want your Live Stream shows to be more than just "you performing at home." Think outside the box, be creative, and look at your Live Stream shows as an interactive experience – not just a camera pointing at you while you perform.
Create your Live Stream show plan, almost like you do with your set list. We'll show you how.
2. Content is King.
You have to not only offer great songs and a great performance to fans in your LiveStream – but you also must deliver a meaningful, fun, unique, and interactive experience.
When you Live Stream you can do so much more than you normally can at a music venue. The stage is yours. You can tell stories, show your new music videos, talk about song lyrics that are meaningful, answer questions from the audience – if your platform has Fan Live Chat like MyAfton LiveStream does, run contests, play cover songs, and show who you really are.
You can let your personality shine.
So when you sit down to create your set list for the stream, spend an equal amount of time planning out what you are going to say and do in between songs. Are you going to perform each song in a different room of your house? Are you going to have several quick wardrobe changes? Are you going to perform your stream out on your deck during sunset? Will you have a drink in hand or show off your favorite glass bubbler?
Try to plan out what you're going to say and what kind of content you want to deliver to your fans. Maybe you want to setup your LiveStream in a "tonight show" format and have guests – it's all up to you. We also recommend using content that is relevant to what is happening right now – so pay attention to the news in your city and use that to increase engagement.
3. It Must Be a Unique Experience
Fans can already see tons of live footage on YouTube. They probably have already seen you perform live in a music venue. So it really comes down to, "What are you offering in your Live Stream experience that is worth me spending $5.99 or $9.99 to watch from home?"
Brainstorm with any and all ideas, no matter how wacky they sound. Ask your fans what they want to see you do during your Live Stream. Ask them what songs they want you to play. Ask them for any and all requests, maybe they want to see you shotgun a beer, or perform next to a bonfire, or play a song with a carrot instead of a guitar pick, or perform while standing in your bathtub?
Whether you choose some type of gimmick or just doing some in depth Q&A sessions or guest features – the point is you control your entire show from start to finish. SO, MAKE IT SPECIAL, AND MAKE IT YOUR OWN!
4. Make it Interactive!
At a music venue you don't get to chat with fans in between songs. In fact, with the lighting from the stage you usually can't even see past the first row of fans.
But now you can literally ask fans anything you want, and they can do the same. You can have them vote on the next song you do, you can ask them to rate how well you're playing, or make a drinking game out of every time you say a certain word. You can do some trivia where fans guess things about you. You can offer rewards and incentives for the top 3 tippers during the show. You can write a special song just for your live stream. You can share your political views, you can talk about Black Lives Matter and the protests that been happening, it's your platform to speak out against injustice.
The point is, when fans are watching from home sitting on their couch and you're on their flat screen TV, or if fans are watching from their laptop or on the bus from their iPhone – let them take part in your performance and engage them. You just can't get that kind of interaction at a normal concert.
5. Lighting & Backdrop
Make sure there is ENOUGH LIGHT so fans can see you! This is crucial. If the lighting is bad, or half of your face is in complete shadow – you're going to look like an amateur and fans won't buy tickets to your future Live Streams.
You can invest very cheaply in some good lighting. Our friend over at Primal Video has a great video on types of lighting you can buy.
When you are doing your testing for the Live Stream do the video test in the exact place you plan to perform. If you are going to perform at night, don't test your video in broad daylight. You want to match the conditions of the lighting in the room that will be experienced when you stream.
For video, you usually need more lighting than you would think. But this also gives you a chance to be creative. Once you have enough white light can you add in some disco lights or colored lighting to make it more interesting? I have 2 of these at my house for parties, my kids love them, and they're like $13.99 – Disco Ball Lights on Amazon.
For a backdrop… What do you want your fans to see behind you during your Live Stream? Do you want a huge Bob Marley poster with hanging tye dye sheets? Do you want to do some kind of theme? Are there any PROPS you want to use? Be funny, be cool, show what you care about. What if you spent a couple hours painting a cool Black Lives Matter poster or sheet to hang behind you?
Get a couple fog machines, light up some incense. I have a handmade wooden pipe like the one Gandalf smokes in Lord of the Rings – I'd definitely incorporate that into my Live Stream. Do you have any cool beer mugs, Growlers, pipes, bongs, or shot glasses to incorporate? Are you going to sip on your favorite cocktail or premium liqueur? Don't overdo it… But be yourself. Don't overly censor yourself, let loose and have fun.
It kind of reminds me of being a little kid when a friend would come over to my house for the first time. I was so proud to show off my cool bedroom and all the things I decorated my room with. It was "my domain." Well, you're inviting your fans to watch you perform at your house and you can do the same. Create a COOL space and a fun atmosphere to watch you perform in. You should be excited to let your fans into "your space" so they can see who you are and connect on a deeper level!
PRO TIP: We recommend looking at your Live Stream shows as a continued part of your performance offering to fans – even once shows come back after COVID-19. Don't look at this as a one-off show. Plan to make this a monthly or bi-monthly series. This makes it even more worth it for you to invest a little into good lighting and fun backdrops to make what your fans see a higher quality and more fun experience.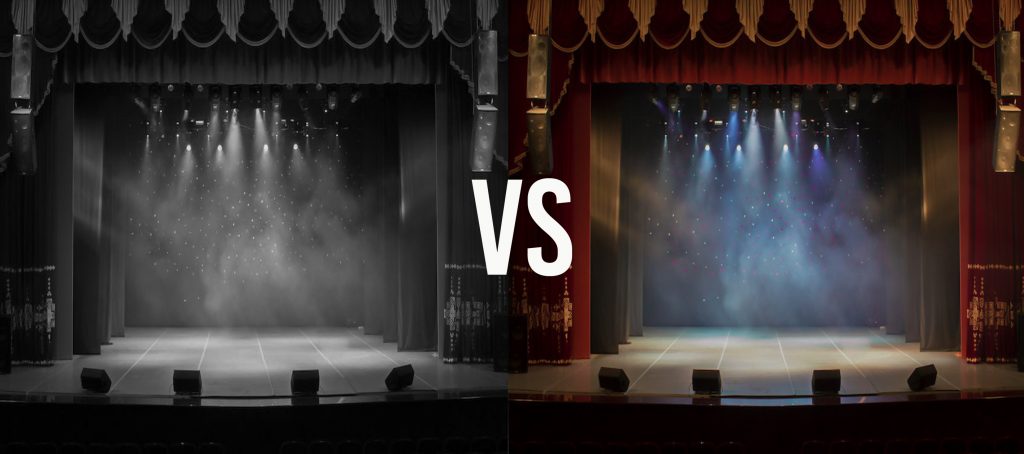 6. Choose the Right Ticket Price
Ok, so you're stoked now. Your mind is already racing with 1,000 awesome ideas to make your Live Stream MORE than just a "performance on camera." Because you are a creative. This is in your blood. You write lyrics, you create music, you make beats, all of the things we're talking here is just using your creativity to enhance your Live Stream performance.
But, what ticket price do you charge?
Let me just say this, please don't undervalue yourself or your music. Your show is worth more than 99 cents!
Your fans already buy things (many times "stupid" unnecessary things) that cost way more than a concert. I once saw a popular fart machine phone app that is $3.99 and brings in $10k a day (sad, I know). Fans spend $10 or more just for the privilege of entering a nightclub downtown. One cocktail at the bar is going to run you $5-$10. So a local artist asking fans to pay $5.99 to $9.99 for a special Live Stream experience is completely fair.
We believe local artists can price their virtual tickets at $5.99 to $7.99 very easily.

If you charge anything less than that, you don't really make enough money to make it worth putting the time and energy to make it an awesome experience (i.e. selling 20 tickets at $1.99 each, what's the point?) But, for local artists that are drawing 20-50 fans at real-world shows you may be able to get fans with $7.99 to $9.99 pretty easily.
Signed artists with larger fan bases should be able to charge 50% to 75% of what their normal real-world concert price is without issue.
Wait, Won't I Make More Money by Streaming for TIPS ONLY?
This is a big myth. There are actually big disadvantages to an artist for doing full live stream shows for free, and it actually hurts their maximum earning potential. This article below talks more about this myth, and shows how to use free live streams to PROMOTE the ticket sales of your upcoming pay-per-view Live Streams and why that strategy pays off in the long run: