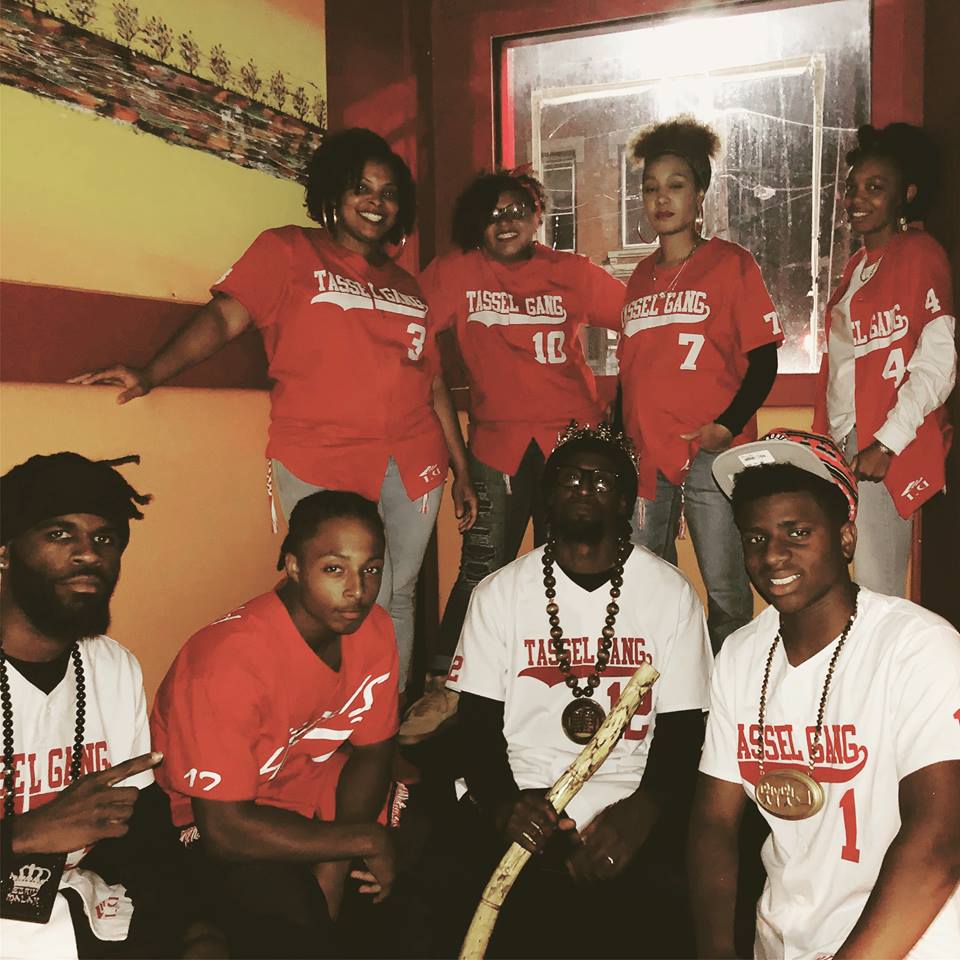 Get to know Cleveland based group "Tassel Gang" in this weeks Emerging Artist series!
Tassel Gang's ages range from 8 to 38. They are a Levitical Music Ensemble promoting Hebrew Israelite culture out of Cincinnati, OH.
They were formed after TY-Serv joined Israel Noww and began to lead the music ministry. TY-Serv was finishing his first Truth Music Mixtape 'The Human Condition' in May 2018 when he invited Ahk Aharon of Israel Noww to be on track 10 'Leanin.'
The chemistry was instant.
What Ty-Serv didn't know was that a bunch out people at the fellowship had a gift in music and the desire to be used by The Most High. So Tassel Gang was formed.
Their main motivation is to use music as a tool to encourage and inspire people to actually be what they were created to be.
For so long, Hip-Hop, R&B and all mainstream has promoted a message that goes against Torah which furthers blacks' condition of oppression in this world. Their music was sent to break the spell that popular culture has over the world.
The reason they like to play through Afton is because they put us before a diverse crowd allowing us to reach people who would normally not listen to our type music.
They see themselves as a group traveling the world in the next 3 years, sharing their message and promoting their culture. Afton helps spread the word by catering to fanbases out of my city.
Instagram: @tyserv @tasselgang @irep_ent
Soundcloud: ww.irepent.today
Twitter: @tyserv @irep_ent
Facebook: @tyserv, @tasselgang,
Youtube: TY-Serv, iRep Ent, Israel Noww (THE BEST)
Datpiff.com: TY -Serv
2009 The truth was revealed to TY-serv in the Bible I was set on a path to my destiny. After a 8 year stint as a Christian artist more truth was revealed to TY-Serv in the Bible and he began to do what is call Truth Music, exposing the lies and crafty invention of man that work against humanity.
Tyrone 'TY-Serv' Miller Jr.
President of iRep ENT.
Founder of #LoveizdaMovement