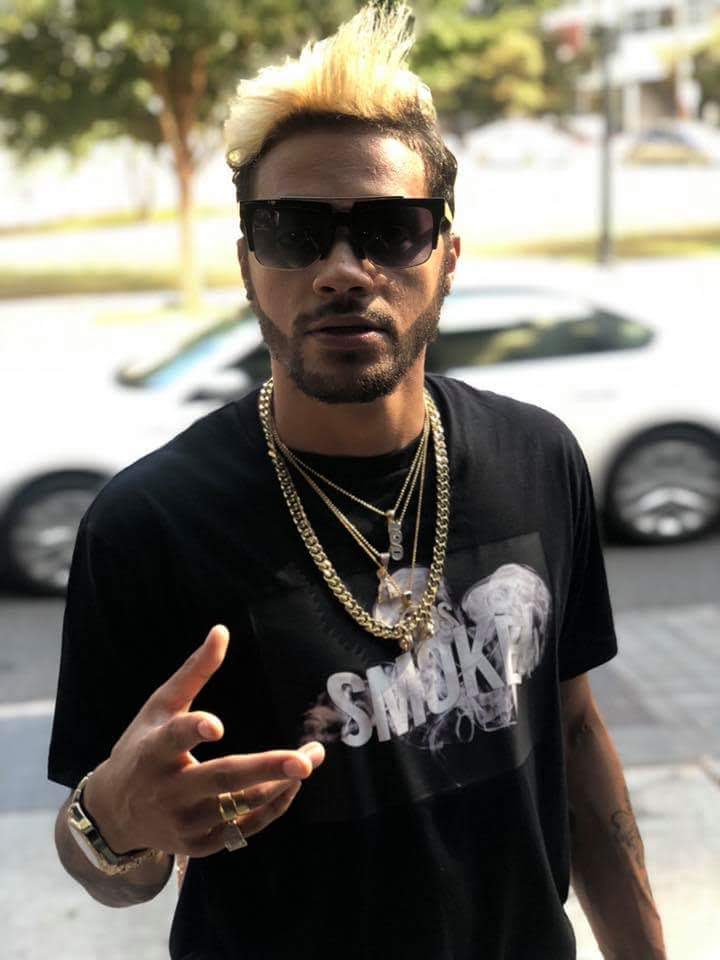 Strong Love for the West Coast Vibes
Born May 26, 1987, the Atlanta, GA native Jeffrey Mathis went by J Math for awhile until he changed his name professionally to Juss Smoke in 2018.
"Juss Smoke" was born in Los Angeles, California due to his Strong Love & admiration for west coast vibes especially from artists like NWA, Wiz Khalifa, TGOD, Snoop Dogg, Berner, Sugar Free, DJ Quick, MC8.
Breezing Through It
"Everybody that meets me wants to know why I choose my artist name & it was simple to me," Juss says. "Not just the fact that I believe marijuana has a lot more positive benefits for use than negative ones."
"But I also believe in consummating any task to the best of my ability & breezing through it to achieve my next goal. Which is why I coined the phrase in my music 'I'm bout to breeze through another one' kinda like my tag on my music."
Pleasure to Burn and Smoke God
In 2018 he released my EP, "Pleasure To Burn" on all major digital music platforms like Spotify, iTunes, Apple Music, etc.
The hit single on that album was "Reckless" which a lot of people seem to enjoy, according to Juss.
LegionBeats & Producer Cosmo from Taylor Gang (TGOD) based in California, got wind of his music & let Juss Smoke lease some of their beats to record his album "Smoke God", which dropped on Valentine's Day of 2019.
Some of the smash hits on "Smoke God" are "Hallucinations", "Jet Life", & "Get Loose".
The Sounds Going Off in His Mind
"Music has always been apart of my life", says Juss. "I mean I always have sounds going off in my mind no matter where I am or what I'm doing it's weird but true. I play Hip-Hop/R&B/Pop/Soul music because I grew up listening mostly to these types of vibes," Juss Smoke explains of his musical approach and style.
"I either write about things I personally experience in my life or things I see others go through & generally the tracks fall in one of those categories. I am learning however to play the guitar so hopefully soon I can add that into my act."
The Inspiration to Keep Going
Juss Smoke started playing the drums in high school band in 10th grade at Highpoint High in Maryland.
Upon graduation in 06, he was trying to find his way through the maze of life. By 2011, Juss Smoke found himself living out of his car when started writing music for what would become, "N My Zone" in 2012.
"After being scammed dealing with my music I decided to shut everything down & stopped pursuing my dream of being a musician," Juss says.
"2018 rolls around & I hear a song – which I won't mention for the sake of beef with this individual – but it spoke to me like a subliminal message & then out of nowhere I just started writing music again." That music would become the songs for his EP and album "Smoke God".
"I feel what truly inspires me to keep going is the love I have for music," he says. "I mean hearing the right sounds come together can be very powerful."
What's Next and How Can Afton Help?
"Afton offers great opportunities for indie artist to obtain shows & gain knowledge of the music industry," Juss says. "I decided to try out their platform of tours & showcases they offer."
"Really I have no idea where I see myself three years from now," he says. "Honestly I live my life day-by-day because you never know. Tomorrow isn't promised to any of us."
"I dream as if I'm going to live forever & live as if I won't see tomorrow. I'm sure Afton will create more opportunities for artists such as myself to advance my career in music. What in fact, time will tell us."
Follow Born Soul:
http://www.jusssmoke.com
Twitter: @Juss_Smoke_1
Facebook: @JussSmoke
ALSO check him out on the Afton Shows 'Emerging Afton Artists' playlist here: