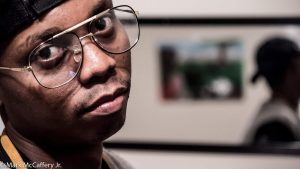 Gett to know another amazing Emerging Artist from the Delaware area: Base Yung!
– Tell us a little about yourself (name, age, location):
My name is Charles Vincent Mtawali also known as Base Yung, 27. I am an International Act from overseas ( Dar es Salaam, Tanzania). I currently live in the first state of Delaware in a small town called Middletown. I moved to the United States six years ago to pursue a college education. Since, I graduated from Wilmington University (located in New Castle, Delaware) I decided to pursue my music career on a professional level. I recently released my debut album, "CHILDISH DREAMS" after playing it for listeners across the globe.
– When did you start playing music?
I started being active musically when I was 17. One of my classmates had a semi-pro home studio where my fellow classmates and I recorded our first few songs. It was a humbling experience that taught me so much about song arranging, writing hooks and melodies.
– What inspires you the most to keep going?
Family, Friends, and Fans inspire me to keep on going so shout out to my immediate as well as my extended family, the Base Line (my core Fan Base) and my PRAYERS CIRCLE (CTT Youth Townsend).
– What things did you enjoy about playing with Afton?
I enjoy playing with Afton because they have a diverse crowd that shows so much love and appreciation.
– Where do you see yourself in 3 years and how can Afton help you get there?
In three years I see myself working on my 3rd album and headlining my own shows on Tour. Afton Shows will help me lay down the foundation on a nationwide scale.
– What was it that got you into playing your genre?
Jay Z is the main reason I started taking an interest in Hip Hop. The hard knock life single sonically blew my mind away.