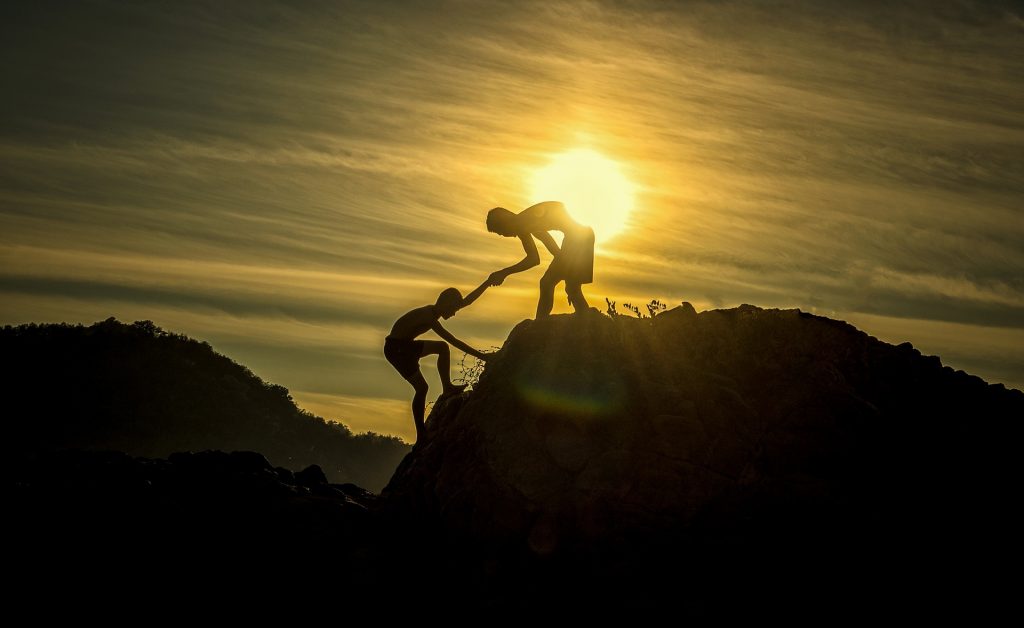 Here at Afton, one of our favorite things to read are artist success stories. We ran a contest last year to get some insight on how we were doing as a company and we asked our artists the following:
Explain how we've helped you, whether through a certain show, by tools we've provided you, things you've learned from our tips or blog, or did we give you more confidence? We want to hear from you!
We loved reading ALL of the responses from artists but picked a few of our favorites, which we've posted here below:
The Winners
Phantom from D.Y.D. Daleth Records
Their story: My freshman year of college I received an email from Afton, offering me my first show. That email alone raised my confidence as an artist. After selling my tickets and being paid to perform (not the usual "pay to play" mentality) I realized this was a company I would like to stay affiliated with. Afton began emailing me opportunities around Cincinnati for D.Y.D. to preform and would consistently follow up to make sure I did not miss an opportunity.
As my brand began to grow and my label, D.Y.D. Daleth Records came into being, we were able to continue a mutually beneficial relationship with Afton. We were able to consistently refer our artists to Afton, allowing these new artists to gain experience while providing Afton with new talent, and a financial profit for all involved. Afton reaching out to me as a young artist changed the trajectory of my career and I will continue to value their support as I move forward.
Check them out: https://myafton.com/DYDDoYourDance
---
Wes Wavey
His story: It was a typical day in the office as I was on my way to get coffee since I had been up late writing songs the night before. I went back to my desk to check my email and voila! An unexpected message from an Afton booking representative. She explained that she was looking to book shows for artists in my area. There's only one problem; I was new to the music industry and had never performed before. However, I gave it some thought and accepted the chance to hit the stage.
Afton was there every step of the way from providing flyers to promote the show all the way up to connecting me with the show manager at the venue. This is a huge step for someone just starting out their music career, because it shines light on the possibility that this music endeavor could translate into a real opportunity. A musical profession was no longer just a dream. That email provoked me to hone my craft and take my creative juices to the next level. After weeks of practicing my stage presence I opted to perform first. Let the fun begin! ?
Check him out: https://myafton.com/WesWavey
Below are a few more responses from artists that we enjoyed:
Prince Azul

His story: Hey, my name is Lavadre Hawthorne. Afton services has helped me create a path for music from my city and also open my eyes to the music industry faster than I imagined. I truly appreciate the opportunity that I have been given when working with the company Afton.
When working with Afton, the ease of the service they provide is phenomenal and one the best in its field. I recommend their service to business partners alike and also to promote talents overlooked or mislead on my path to success with my artworks.
I am inspired by those of God's greatness across the world. I am intrigued to have like minded individuals at play for the well being and happiness in the community of the world as a citizen of the world with positives vibes that touch individuals like no other.
Check him out: https://myafton.com/PrinceAzul
---
Tall M

His Story: One night I just went on Google and thought of booking for artists. I typed that in and got a bunch of selections. Then, I came across MyAfton. I clicked on it and read things about it. I found out that you get booked with a booking rep in your area and get booked for local shows. I was giving a booking name and her name was Amy. I think she is very helpful and friendly.
Also, she always checks up on me, on my progress. For example, on my ticket sales, contests, and other important information. Im also blessed that I found out on the site that there is no cost to pay to perform. Also, you get paid depending on how many tickets you sell for your show. Another great thing is I can earn promotion. For example, on afton's social media accounts and Bandsintown, and other sites. Afton has given me amazing show opportunities and ways to build my career, and still does. This is a great chance and opportunity to build and grow my fan base as well.
I appreciate Afton for giving and continuing to give these opportunities, and chances to music artists like myself.
Check him out: https://myafton.com/TallM
---
ZOOK!

His Story: Afton has helped me immensely by providing not only structure, but also making it easier to sell tickets with promo codes and check-ins every week.
The tips have really helped me lay out a game plan to getting fans and people who aren't fans to buy a ticket and show up. It truly feels like they care about the artists which is a major factor in who I choose to work and associate myself with.
It's very rare to find a company that is so well set up and ahead of the others that provide artists a platform. They also provide options and never force shows upon me I don't want to be a part of.
I am truly grateful and look forward to working with Afton on many shows in the future whether signed or not, I will definitely return the professionalism and exceptional structure.
Check him out: https://myafton.com/ZOOK
---
Tay Ninja Swag

His Story: Afton has helped me in a lot of ways in the music industry. This program helped me build confident not only in my music but also with people. Myafton brings artists together. There is nothing better than hearing someone tell you they loved your songs.
This program has opened a door for artists' to connect with each other and build from each other. Afton gives artists a chance to live there dream. I had never done a show before Afton, and before they asked me to do shows with them I was just making music and only posting them on Soundcloud. Afton gave me a chance to grow and also a chance for my fans to see me live. Afton gives artists a professional look with there fliers and tickets design.
I thought it was really cool to give friends and fans tickets with my rapper name on them. So thanks Afton team for everything that you all do.
Check him out: https://myafton.com/TayNinja
---
PSR GXSSEDOUT
His Story: Afton has really helped me push my music career to the next level. I have been making music for 5 years and producing for 3 years. Where I come from most rappers in my hometown (Saginaw, Michigan) have never really had the opportunity to take their music to the next level and I want to be the first person to take that opportunity seriously.
Afton has really helped me a lot on pushing my career to the full limit, and I wanted to show you guys how much y'all motivated me with music.
My past has been a real struggle for me and music was the only way to release my inner pain. I would be glad to perform at the contest and hopefully you guys will understand where I'm coming from when I say " it's my time to rise " and I don't really have a motivator like Afton.
Check him out: https://myafton.com/PSRGXSSEDOUT
---
Mike C. Angel

His Story: This is Mike C. Angel of Moneys World (C.O.E.) I am a Gospel Rapper, but I was given the opportunity to perform at an Afton Show! Just them giving me a platform to deliver the gospel was and is all I desire! They are willing to help me profit, while doing what I love to do, which is to use music to help people hear the Word of God!
Now even though I did not fulfill my contract agreement with advanced ticket sales, they are still willing to give me another opportunity to perform and make some income at their next show! I would refer any artist who wants to perform in front of a diverse audience, to register with Afton!
They gave me advice on how to promote, giving the best ways to get sales. They even have great tools that market me; such as costumed flyers and tickets that promoted me as the main artist!
If you have a good following you will make a profit with Afton, and also have the potential to make new fans if your performance is good! I just want say thank you Afton for giving me a platform for the future!
---
Li66y JayPeso Talibanfels

His story: Afton really helped me get the feeling of taking the next big step towards me being the artist I believe I can be. I booked my first show with Afton and only sold a few tickets. Due to my music having so much energy and feel it still had the crowd going insane.
Afton's shows and promotion really goes a long way because ever since I did my first show with them I got a chance to network with other people who were also doing shows that liked my music and got more traffic on my social media.
Plus at the show I met someone under power 105.1 and it made me realize that off of this one show I met so many various new artists and connects in the music world. Afton even made the whole process easy for me.
From booking the show, selling the tickets (offline and online), getting the tickets printed or ordered, promotion, what you need to bring, down to the point.
To be honest with Afton all you need to do is book, sell tickets, and show up!! Can't get a better process than that. See you guys again!!!
Check him out: https://myafton.com/Li66y
---
WoozyOffDat

His Story: Hey I'm Evan but I go by WoozyOffDat. I've done 2 shows with Afton and I felt blessed when they reached out to me. Grew up in Seattle Washington and have been making music for a long time and it's been a rough road. From no one taking me seriously to people hating on your craft and determination.
The recognition I felt alone when approached by Afton gave me a sense of hope like maybe I would finally be seen as a real artist and not just some dude with a crazy dream.
The first show I did I was super nervous cuz I had never performed before and I had butterflies man. But after getting out there and seeing people's reactions to the music blew my mind. I went from thinking we were just gone get a practice run in…it turned out our set had the most energy out of anyone there and for a second I felt like a rockstar.
Ever since then I've stepped my game up 100 fold and haven't let up. All my spare time is in the studio. I just made my first music video coming soon and I have songs on all major platforms now due to connections I made at that first show.
Afton was the push I needed thank you guys for the opportunity. I hope you will consider me for this contest. I feel I have a great story to tell and a lot of it really is thanks to you guys. So thanks to Amy for reaching out in the first place and everyone who helped make it possible!
---
Richie Manzo
His Story: My name is Richie Manzo and Afton has helped me tremendously in my music career. Before Afton, I was just playing guitar in my room playing covers and some originals.
As soon as I got that message they wanted to book me, everything changed. That first show at The Orpheum in Tampa, Florida, sparked a fire that pushed me to produce my first album.
Playing that very first show was a feeling that I could only dream of. The place was packed and as I played my set, the feedback from the crowd was incredible. That night I did signings, took pictures with fans and sold half of my CD's.
It changed me as a musician and since then, I have had the opportunity to play with nationally acclaimed artists and do many more shows. Working with Afton has been a dream. If it wasn't for them, I wouldn't be nearly as far in my music career as I am.
Check him out: https://myafton.com/RichieManzo
---
MFG Aka Face Mobb

His story: I have been working with Afton for 10 plus years. I booked my first show through them when I was 16.
Through Afton I was able to truly want my music career for the first time. Show opportunities with Afton have not only linked me with managers, artist, producers, studio owners, and venues, but have also extended my fan base to the point where it is today.
I booked all of my shows and public events through Afton and are always the first people I contact when trying to perform live. They are consistent in taking care of their artists, paying their artist, and recognizing and appreciating talent.
I owe everything I have as an artist to my Afton. They have some of the best venues in my area and always provide everything I need for success. This is the perfect place to start for up-and-coming artist.
Check him out: https://myafton.com/MFGakaFaceMobb
---
DJ Get Bizzy

His story: Afton has helped me and my career immensely, especially with getting shows and promoting the shows.
Being able to get local shows, a promotional poster with my photo on it AND be able to get paid has moved my career forward fast. When I started using Afton I had 3k followers on Instagram and now I'm over 9k. Simply from performing locally at their packed shows and winning over new fans with every appearance.
Afton gave me the tools to professionally promote my performances with marketing materials such as digital posters and ticket links. Being able to have the credibility with a poster for the show with my picture and an official link to buy tickets helped with getting more people to my shows and taking me serious.
I wouldn't be at where I am in my career without Afton.
Check him out: https://soundcloud.com/Djgetbizzy
---
Born Soul

His story: Afton Shows contacted me to perform on several occasions, which at the time, I was in process of upgrading my recording systems and was not ready for live performances.
I FINALLY agreed with Afton to perform July 10, 2018, promoted the show, and sold tickets. My draw to the show was 20 (plus the people that came in off the street after hearing my music blaring from the venue speakers). I was able to video my performance which helped me receive an invite to my FIRST music festival which has a draw of roughly 1,500 – 2,000 people.
Afton provided all the tools necessary to be successful promoting your show. I gained so many new fans from this show as well as followers through my social media which plays a huge part in your music presence as an artist.
The Booking Representative at Afton stressed, "If all the artist do their part, the show will be a success", and it was just that, A SUCCESS. That tip I received was golden. People came to the show early and never left.
Thanks Afton for providing a platform for up and coming artist to perform on a professional level.
Check him out: https://myafton.com/BornSoulLIVE
---
Sonnydutchie

His story: Afton shows hands down taught me that Promoting is key to every great performance, I took matters into my own hands selling tickets and skateboarding through downtown Columbus passing out flyers.
I learned how to hustle the honest way which has changed my life for the better. Afton Shows introduced the concept of self value into my life through the opportunities given. I am truly astonished by my growth as a performance artist and promoter.
My stage performance went from cliché to exceptional in a matter of a few events. Thanks to Afton shows I hold myself accountable for my fans experience with any performance I have.
Afton shows helped me enhance my skills all around as an artist, thank you Afton shows for the opportunity!!! Greatly appreciative.
---
DJ Panda $tyle

Her Story: My name is Amanda Bushere but on stage I go by DJ Panda $tyle and I was fortunate to find Afton through a friend of mine, who was also a DJ and Producer. Afton has been a great resource for me in many ways. These ways included marketing myself as an artist, creating better live mixes, and networking with other artists.
When I first started I was inexperienced and had only played live sets in college. I have previous experience through my schooling in marketing, but Afton helped me enhance those skill even more. Being newly graduated, I was ready to get out there in the Denver music scene which is very thriving for the Electronic Dance Music (EDM) community.
My first show went great and I had my friends and family to support me. Since then, I am getting at least one show a month from Afton. Every time I get an opportunity from Afton it encourages me to make a better mix than the last time. It helps to me grow more and more as an artist.
Lastly, Afton has helped me met and refer fellow artists to create a network. Thank you very much!
Check her out: https://myafton.com/DJPandatyle
---
Thank you to all the amazing artists that are a part of the Afton team!