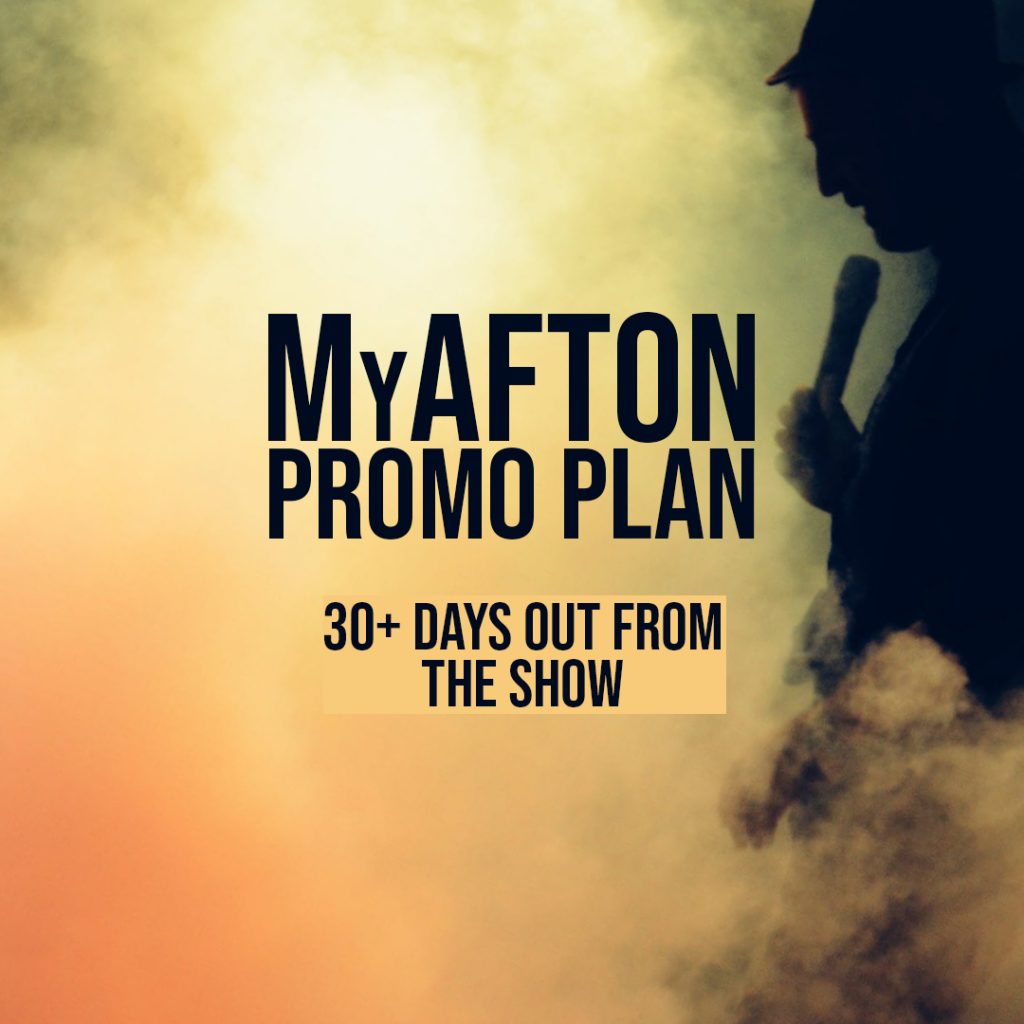 A New Series
Welcome to our MyAfton Promo Plan blog article. In this series we will be going through our weekly process for promo tips leading up to your next show In this particular article we will be focusing on tips when you are 30+ days out from your show.
Promoting In Advance!
A lot of acts "get the word out" about their show 30+ days in advance, or put up a few flyers. But they never really make any real progress. These acts think it's fine to wait until the week of (or day of) the show for all of their fans to buy tickets. But the problem is, the longer you WAIT to start getting tickets sold, the longer you perpetuate the sinking feeling, "Will anyone end up coming to my show?" As time goes on you start to lose confidence, and you start to wonder if anyone really cares enough to come see you play.
The good news is, as soon as you start getting actual ticket sales, even if it's just 2 or 3 or 5 tickets – you start to build momentum in your confidence, your promotion, your commitment, and the word of mouth.
Getting The Ball Rolling
Acts that get 2, 3 or even 5 tickets sold within the 1st week of being booked have a much larger draw on average and are much less likely to end up with 0 pre sales with 24 hours until show time.
My goal is to make this show a success. What does that mean? Largely, that means a lot of tickets sold and 200+ people in the crowd. I don't want the acts I book to WAIT until last minute to get tickets sold, or find out last minute their promo tactics did not work. Or find out last minute that their group members were lazy when it came to promotion.
We can make the time you spend promoting for this show less stressful, more fun, and more encouraging by breaking down ticket sales goals into small chunks.

Try it out!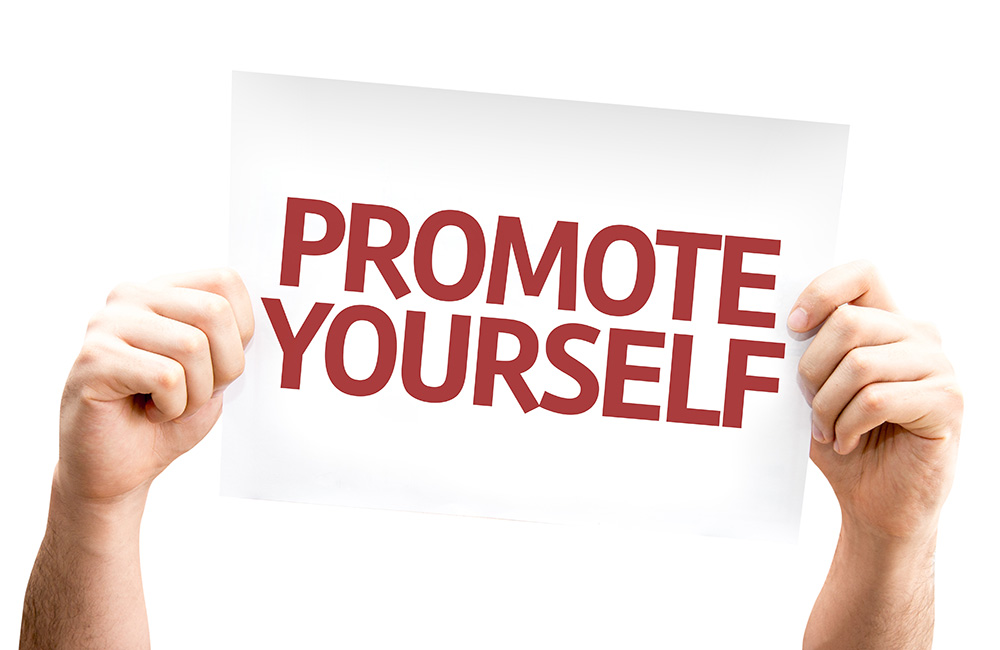 Keeping The Ball Rolling
In the next 2 days make it a goal for each member to sell just 1 ticket. Just 1 each. You can do that in your sleep. Once you do that, every member of your group will see that all it takes to draw 20, 30, 50, or even 100+ fans are the right promo strategies, confidence, and a belief in yourself and in your music. People you know will want to see you perform live. You just have to be excited! Give them a heartfelt invite, and give them a reason to buy a ticket right now.
Extra Tips (For Afton Events)
EXPLAIN TO FANS WHY BUYING A TICKET NOW HELPS YOU – AND THEM:
1. Fan Saves Money…
Buying now saves the fan money, advance tickets are cheaper than door.
PLUS they save even more money by buying right now with your Promo Code discount!
If they buy a cash ticket directly from you they can skip the online service fee.
2. Explain to fans how much they are helping you…
"By coming to my show and bringing friends, you help me impress the other act's fans in the crowd and it shows every person in the venue that I have a buzz."
"By buying now it helps me get more perks, better time slot, more pay, and helps me get booked again for more shows."
"By buying a ticket now, it helps me get other people out that know you. So and so (name a few of their friends) will want to go to the show if you're there!"
"By buying a ticket now you help save me some stress! It sucks never knowing who is going to show up, or if anybody is going to show up. I want to make this show big. It's important to me. So if you intend to go, and if you want to go, can you get a ticket now for me?"
3. Fans buying now helps you too…
It ensures that they attend and don't make other plans.
It ensures they put you on their calendar and talk about your show for 30+ days to friends.
They're more likely to invite their friends if they're already going for sure.
It helps you get more perks, more pay, better time slot, etc.
It ensures you have a crowd at the front of the stage excited to see your act perform. That is how you impress the other artists, the venue, and the other act's fans! It's easier to make new fans when you seem to be the biggest and most buzz worthy artist on the show!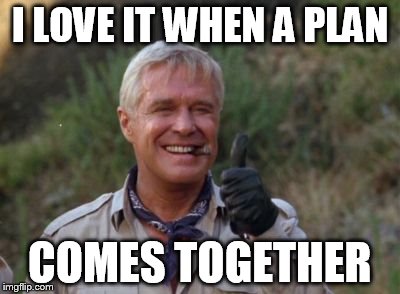 Thanks reading and stay Tuned for our Next blog article in our Myafton Promo Plan series!
Other Resources
MyAfton Promo Plan 21 Days Out From The Show
MyAfton Promo Plan 14 Days Out From The Show
MyAfton Promo Plan The Week of The Show