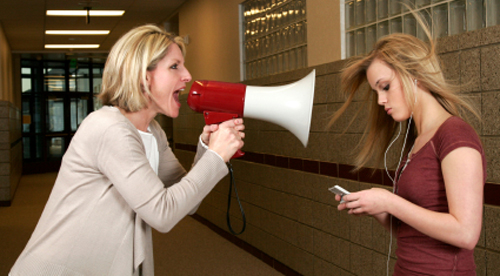 How It All Started
Back in 2002, I remember playing at a venue with my band. It was up on a hill in plain view of the busiest highway in the city. At least 100,000 cars drive by everyday and see this club's marquee.
I remember thinking, "Wow, if only we could put up a big sign about our show, a ton of people would see it as they drive by and then some would come to the show." So we put up a big sign, easily seen as you drove down the highway. The day of the show, we waited… and waited. A total of 9 people came to the show (for all the bands combined). We relied solely on putting up 600 posters around town and on our "big sign on the highway."
I was DEVASTATED. I felt hopeless. I basically just put up a billboard that hundreds of thousands of people saw and nobody cared about my show!
It took me awhile to figure out why.
Unfortunately… Most People Don't Care About Your Music
Why? Because they already have access to thousands upon thousands of signed artists' music. They already have favorite iconic bands they listen to. So how can an unknown band like me stand out amongst all of those other music options? I'm not only competing against every local band in the country, I'm competing against acts like the Foo Fighters, Guns'n Roses, Blink 182, and everyone else on the radio for my new potential fans' attention! So when you think about that, it makes sense why nobody wants to go see a band they've never heard of.
I've talked to thousands of artists that felt lost and hopeless. They gave up. They had the talent but they weren't using the right promotion strategies.
Here's The Good News.
I found that people who already know me, or have some connection to me, are extremely interested in my music and hearing me play live. This is what marketing people call "WARM SELLING." You have a huge personal network of people you and your members know, and that is your "warm market." That is where you need to put the majority of your promotion focus. Why? Because they already care about you. That's how you start.
Trying to sell tickets or make a fan out of a complete stranger is a "cold sell." I've seen marketing experts say it's 20x harder to make a cold sale vs. a warm sale. That means if it takes you 1 hour to sell 5 tickets to people you know, it would take you approximately 20 hours or more to sell 5 tickets to complete strangers.
Talent and great music alone is not always (usually it isn't), enough. You have to believe in yourself, and believe in what you do so wholeheartedly that nothing will stop you. Not even self doubt or the hopeless feeling that "nobody cares about my music."
You Must Rise Above!
You can rise above all of the other unsigned artists and take actionable steps to advance your career and build your fan base.
Focus on your personal network. Make them die-hard fans first. Sell them tickets first. Then ask them to introduce you to their personal network and people they know! Ask them to vouch for you, share with their friends, and ask them to bring their friends to your show. You could focus 100% of all your promo energy on this alone.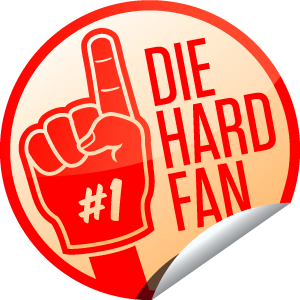 STOP WASTING TIME ON COLD SELLING! Divert all of the time you're wasting trying to sell tickets or CD's to complete strangers and focus instead on warm selling to people you know, people they know, and the people they know know.
If you're going to go after complete strangers, do so on social media with strategic paid ads on Facebook and Instagram. That way you don't waste all of your time on cold selling.
The sooner you start "warm selling" the sooner you'll see your fan base increase faster than you ever thought possible.
Other Resources
MyAfton Promo Plan: The Week of Your Show