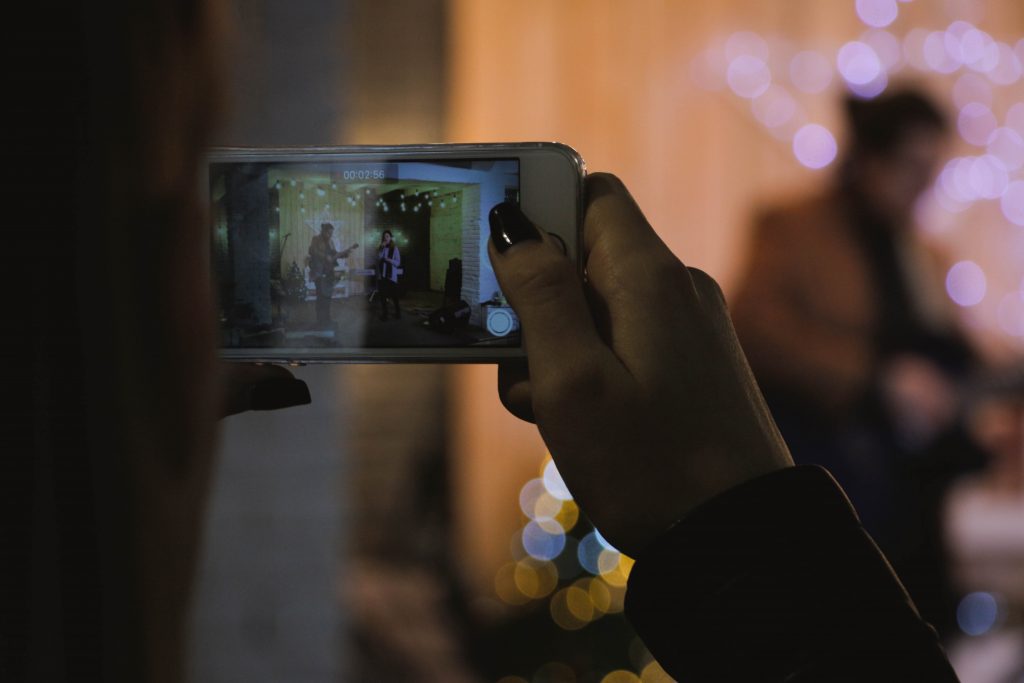 ---
Independent artists ask me every day, "Are my live streams and virtual concerts something my fans should pay for? Or should I give away my live stream shows for free?" I talk to thousands of independent bands, rappers, and musicians each week who are members of our MyAfton booking and live stream platform. So I think about this question a lot.
Should You Charge Fans for Your Live Streams?
Do you live stream on Facebook Live or Twitch for free? Or, are you missing out on huge revenue potential, in-stream tips, and in-stream merch sales by not charging $5.00 or $7.00 to watch your official live stream performance?
When I was asked to be a guest on The Business Side of Music Podcast, I was stoked for the chance to talk about this topic. I'm a big fan of this podcast that Bob Bender brings to musicians each week. So when he asked me to join him to talk about virtual concerts and live streaming I said – "hell yes Bob."
As a musician myself, I experienced firsthand that the Music Industry as a whole just doesn't give a ton of support to the unsigned indie musician. There doesn't seem to be many resources for artists to learn how to better market, propel their career, or how to overcome obstacles and roadblocks that they're facing. Trying to "make it" in our Industry is not just hard to do, but sometimes it's hard to know where to even start!
What Was the Key Takeaway?
Bob and I talk on the podcast about many aspects to live streaming. But the key takeaway from our conversation was this:
Your music and content for your live stream virtual shows is not necessarily something you should give away for free.
There is a time and place for doing the free Facebook Live session for your fans. But don't give away all of your streaming content for free. Your fans LOVE you and want to support you, after all, they are YOUR fans. So don't underestimate their willingness to support you.
But is There Any Money in Live Streaming?
We've seen smaller indie artists using our MyAfton LiveStream platform who are making $130+ per live stream, and they're only selling 10 tickets. Most of their income comes from in-stream tips from fans and fans tipping during ticket checkout. Artists that market their stream a bit better are seeing $250 to $500 per stream with just 30 tickets sold. More established artists selling 200 tickets per live stream are walking away with $5,000 per stream.
So don't miss out on learning how to produce fun live streams and how to market them well – especially now during the COVID-19 pandemic and the live events ban. Fans are dying for that live music connection.
Listen to the Full Podcast Episode
Bob and I covered a lot of ground during our episode, and I believe it can help a lot of artists out there who have the capability and drive to succeed with live streams but may not know where to start.
So plug-in those headphones, go for a run, walk the dog, or just chill out on the couch and take a listen to some of the ideas we came up with. I hope this helps you as much as it's helped the other artists I've talked to that have listened. They're already putting these tips to use to make their next live stream concert the highest payout yet. You can do the same.
Leave a comment below!