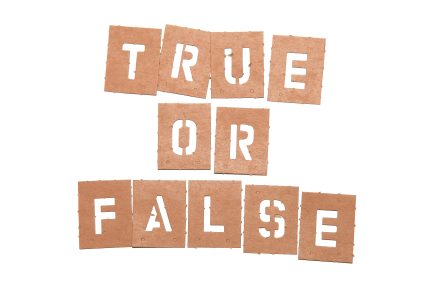 Are the Rumors True?
Every so often, an artist will reach out and ask, "I heard that Afton is a scam," or "My friend's band said you made them pay to play in 2010," or some other rumor flying around on the internet. The Music Industry is full of unethical Promoters, Booking Agents, A&R Reps, and Record Labels. So it's always good to vet the company you're about to work with.
Honestly, we love it when musicians ask us these questions. It not only shows us that they're learning to be cautious and not jump into anything that sounds "too good to be true," but it also gives us the chance to really explain what MyAfton is all about.
So far Afton has booked over 250,000 bands and rappers since 2004, and our MyAfton booking platform already has over 480,000 musicians. There's a reason so many musicians choose to book with Afton.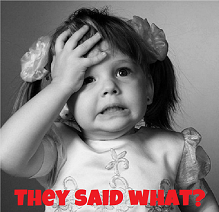 Here are a few rumors we've heard this year that we'd like to talk about.
"I heard Afton is a Scam!"
Here's the deal. We always do what we say we'll do, we fix mistakes if we make them, we always abide by the eContract, and as musicians ourselves we care about the artists we book. We've never scammed anybody, we've never held a fake show that didn't really happen, we always pay our artists exactly what is owed per the eContract – even if we lose money on the show, and we've always paid every venue we've worked with what was owed. Since the beginning, we've worked hard to be the company that keeps its word and pays out what is owed. This is a big reason over 250 venues work with us month to month, year round, and why over 250,000 unsigned rappers and bands have trusted us to book them on shows.
We book you for free, we bankroll the entire event, and all we ask is that our artists effectively promote and bring their share of the crowd.
"I heard Afton is Pay to Play!"
Since day 1, our company has been against pay to play. So that's not ever something we've chosen to employ in our business practices. There's a great article on this HERE
"I heard Afton is a Ripoff."
Thousands upon thousands of artists would disagree. We have an extremely high re-booking rate, and many times our shows fill up before everyone that wanted on the bill could get on. We are up front and transparent so every artist can decide if what we offer fits their needs. We never want an act to play our shows if what we do doesn't fit their goals. That's why we lay everything out in the open and have such a clear and thorough eContract. The truth is, we wouldn't have been in business for the past 15 years if we truly were ripping people off left and right.
"I heard that Afton allows artists to pay to play if they want to?"
Actually, we don't. We let all artists know that we want them to effectively sell their tickets so they grow their fan base and bring out their share of the crowd. This isn't all about money, we want to maximize attendance so that every artist (and the venue) benefits from a large crowd.
More about this policy can be found HERE
"Afton is a battle of the bands company."
Sorry! I played some battle of the bands shows back in the day and just didn't like them. So this isn't even something we ever tested out or played around with. We've never been a battle of the bands. We just provide fun shows to network collectively with other artists, and to connect with the fans.
"Afton used to be Gorilla / Sugarlight / fill in the name here."
Sometimes artists confuse us with entirely different companies. We've been around since 2004 and we've seen many companies sprout up and then go away. Anybody remember BoDogg Battle of the Bands!? They were funded I think by a millionaire, but shut down shop after a few years… We're grateful to our MyAfton artist community for keeping us around for so long. We couldn't do this without you!
"My friend's band said they sold $500 worth of tickets and Afton didn't pay them anything."
So far, we've heard this about 5 times in the past 10 years. We always research it, because IF somehow an artist wasn't paid correctly we want to fix it. Fortunately, anytime a musician has claimed this we found out that either:
The band they claim never got paid has never played an Afton show. They mixed us up with some other company, and the band has never existed in our database.
The band they claim sold $600 worth of tickets ended up canceling on us, not showing up, or didn't sell any tickets. It's funny how some artists can mis-remember something like that, but our database and records show us everything about every show an artist has played for us.
They made it up to see how we'd react… Gotta love the creativity.
We always double check if an artist claims we didn't pay them so we find out exactly what happened. It's rare, but if a mistake was made (the check was mailed to an old address), we fix it.
"I heard Ryan Kintz is an amazing Rapper."
I wish. I play guitar and sing and had a rock band that I loved. I can't rap, but maybe someday I'll get better at it. Everyday I listen to new rapper submissions and I'm blown way with just how much talent there is in our unsigned hip hop/rap community. I've screened a lot of our rappers to open for the national tours we do, and I have to say – most of you are BETTER than the famous rappers I'm hearing on YouTube and Spotify!
IN CONCLUSION
I heard a great quote once, "A Lie can travel halfway around the world before the Truth can even lace up its running shoes."
It's so true, gossip travels fast and so do rumors. My promise to you is, we'll always be up front and honest with our musicians. We'll always keep our promises, and if we do make a mistake (we're human after all), we'll do our best to fix it. Cheers!
Other Resources