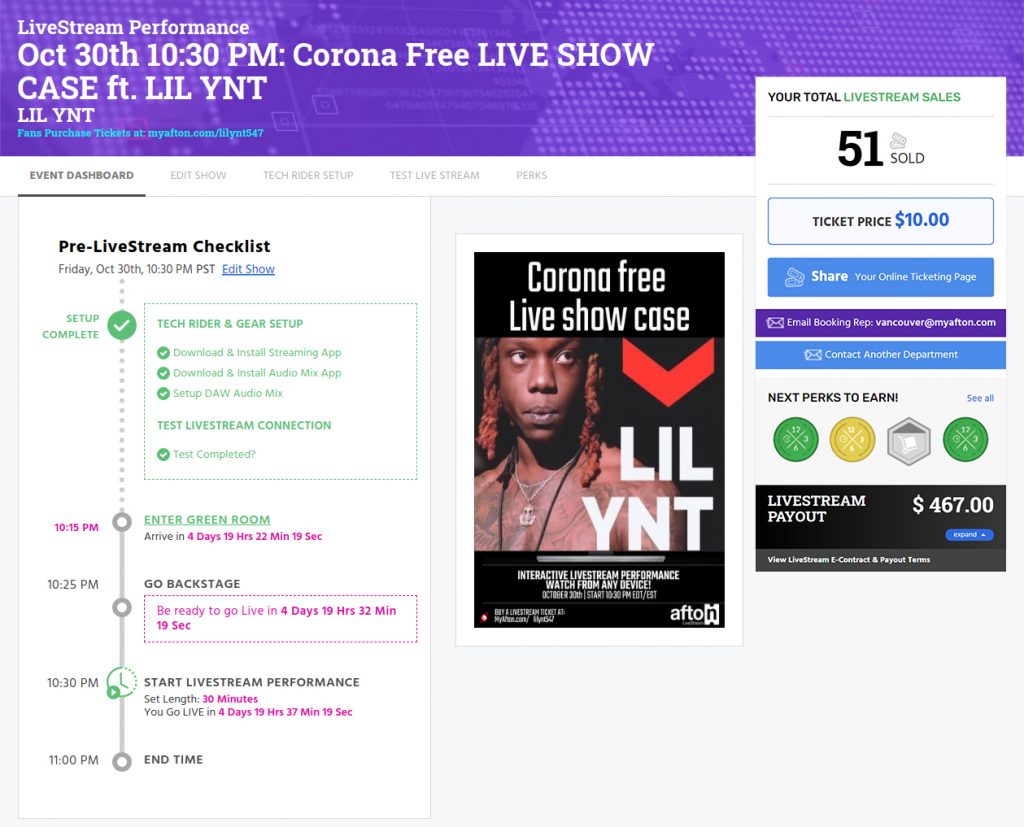 Updating Your Account
A big thing that we always tell our artists is make sure to keep your Myafton profile updated! Today we will be going over the importance of doing just that! There are an endless number of reasons to do so, but today we will go over some of the main reasons as to how it can help you to do this.
Contact Emails
One of the main things to keep up to date would be your email. We will always have LiveStream shows available for you, sometimes we will have local show offers and in some cases we will have National Tour opening opportunities available. So you should always check to make sure that when you login to your account you check to make sure the email address that you gave us is the correct one.
Another reason for that is if you reach out to us with an email address that is not linked to your account then (because of the way our system is setup) we will not able to pull up the account that you are reaching out about. Then we will have to respond and get clarification as to what account you are reaching out about before we can make the requested changes to your account since we are not able to pull up your account.
Contact Numbers
Another thing to keep up to date would be your phone number mainly for the same reasons as you would for the email address' but also because a lot of times for our bigger show opportunities or new partnership announcements we send a quick text that is time sensitive. So if you do not have your number up to date you are going to miss out on the opportunity.
Social Media Accounts
Finally, it is very important to keep your social media accounts and handles up to date within your account. There are many reasons that we look at your social media links that you provided for us and make decisions based upon those, so if they are broken/incorrect or old links then we will move on to another artist.
When we have a tour open opportunity the Tour headliner asks us to check the aritsts social medias to find an artist that is in the correct genre to open for them.
When we are looking for artists to be headliners for our new mixtapes that we are putting out we check the social media links to see if they would fit in that role.
When we receive local or LiveStream show footage from artists to post we check the aritsts account to get their social media links that way we can tag them in the posts (which gets them more exposure).
After each show we reach out to the highest ticket sellers and check their social media links and if we think the music would be a good fit than we reach out to offer them a 'Featured Article" on our blog.
We often get comments on social media from people asking what the social media links or music links of aritsts are (in the post) so they can go listen.
So if any of those situations occur and you do not have your social media links or music links in your account up to date for us then a lot of times you will miss out on opportunities that we have for you. And really all of them are free opportunities for you and all you have to do is keep your info up to date, so it is not hard to do and you will get a lot in return!
If you are having any trouble finding out where to update your account info this video walkthrough will show you how to get to the spot in your account to update it. Click HERE.