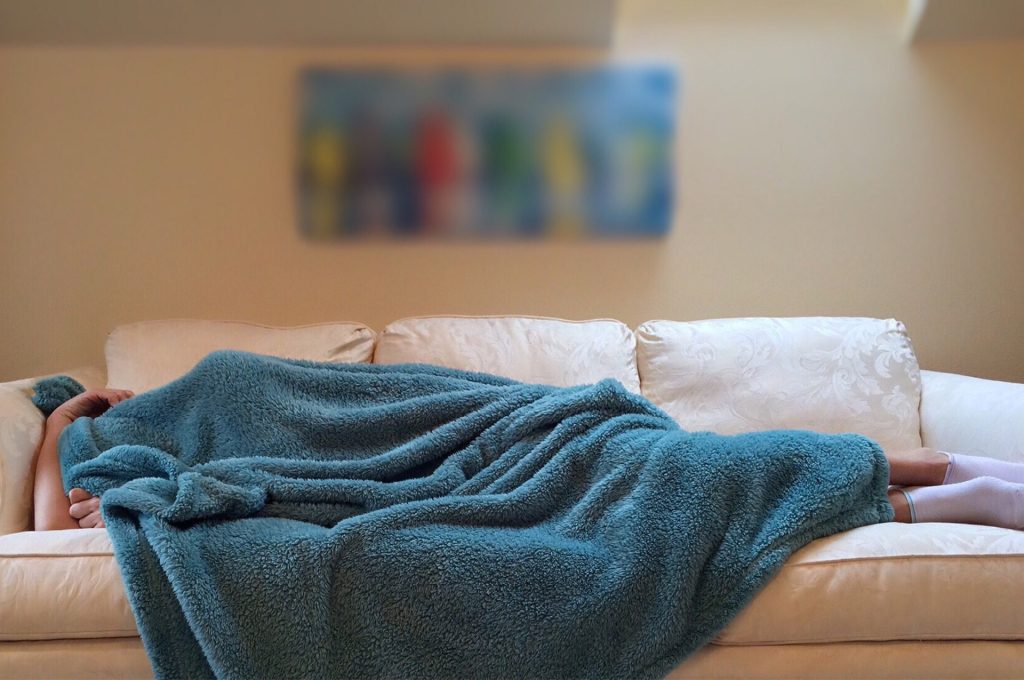 Wake Up Your Fans and Save Them Money!
Ok, so you're following our tips and ticket selling strategies. But your fans are still procrastinating and not buying tickets.
Don't worry. That is an easy problem to solve. After booking over 12,000 local shows, and being musicians ourselves, we've not only been in your position but we've also seen what thousands of our local acts are doing to get Fans to buy ASAP.
The sooner you sell advance Tickets to fans, the sooner their word-of-mouth promotion starts for you, to all of their friends. An advance Ticket sold 2, 3, or 4+ weeks before the show is way more valuable because it helps multiply your ticket sales when Fans commit to the show early on!
That is what Promo Codes are meant to help you with, driving early advance sales. It's basically "early bird" pricing so fans buy tickets now and start spreading the word about the show they are now attending.
What's the Hold Up?
The main reason fans aren't buying yet is two-fold:
1. They don't understand how and why THEY benefit from buying asap.
2. They don't understand how and why it helps YOU that they buy asap.
Basically letting fans know the longer they wait to buy, the less their ticket sale helps you. And if they literally wait to pay at the door day of show, that does very little to help you (plus they'll be way more likely to flake out on you and not show up)!
Try these out and let us know if this gets things moving!
Get Your Fans to Buy NOW!
The key is to explain to your fans how buying tickets right now helps you and them both. In all of your 1-on-1 communication to fans explain these key points. Text message, DM them on Facebook, email them, and also explain in person for the Fans you see throughout your week.
How Do Fans Benefit?
They save money off the Door Price! Advance tickets are always cheaper than at the door.
They save even MORE money if they buy now before your Promo Code expires.
If they buy tickets ASAP, they ensure you get to perform as planned, that you get a locked in time slot ahead of time so you can tell them what time you're actually going to play. Plus you can qualify for a longer set so they get to see you play longer.
How Does This Help You, The Artist?
Your fans WANT to help you. So this is also good incentive for them to understand how they not only save money but also help you. Their day of show door sales won't help you nearly as much as an advance Ticket purchase.
Ticket sales ensure you perform as planned
Get a locked time slot far ahead of time
Earn extra perks (www.myafton.com/promo) AND you get paid more (www.myafton.com/artistpay)
Qualify for a longer set
Get re-booked for more and more shows
Make more money – way more money – when you hit our big pay jumps at 20 sold, 35 sold, 50 sold, 75 sold, and 100 sold!
Prove to everyone else's fans at the show that you are buzz-worthy and have a following
Once your friends and family and fans know the huge impact their advance Ticket sales make on you directly, they'll be happy to save money and help!
So Now What?
Right now – text message, direct message on Facebook, AND email ALL friends and fans that each of your member's have in their phone contacts, email contacts, and social media network. 20 tickets is a lot easier to sell if they are split up by member. If you have 2 people in your group or crew, that's only 10 tickets each (or 5 fans if they buy pairs!)
Convey a sense of urgency with phrases like:

"I only need to sell XXX pairs of tickets to hit my goal, and I need to do it within the next 24 hours."
Or, "I only need to sell X pairs of tickets to earn an extra $50 or $100."
Or, "I only need to sell X pairs of tickets to lock in a prime time slot, then I can text you the exact time I go onstage."
*Get creative here!
Explain directly in your 1-on-1 message to each fan that it's getting down to the wire, your agreement with the Promoter & Venue on this show was that you'd get advance tickets sold, and you're short of what you agreed to. Explain all of the things listed above on how they benefit, and you do too.
"It's down to the wire, our show is (show date) and we are way short of the ticket sales we promised the Promoter and the venue. Can you go to this show? If so, please don't wait to pay at the Door. Instead buy a Ticket right now in advance here: (Paste in your Online Ticket URL). You'll SAVE MONEY plus help ensure I still get to perform and that I get booked again by this promoter! As a bonus, this Promo Code saves you $(amount) off Ticket price: (Your Promo Code Here). Thanks so much! I can also sell you a cash ticket before 5pm today if you meet up with me in person."
Pair Up and Car Pool!
Always try to sell PAIRS instead of single tickets. You double your ticket sales and make an easy up-sell, since no one likes to go to shows alone.
Also remind fans if they have space in their car to carpool: Are only 2 people going? They have 2 empty seats for friends to carpool with them. Shows are way more fun with groups of friends!
Show True Appreciation to Your Fans!
Give your fans an INCENTIVE if they buy a pair of tickets TODAY. Take tips from Kickstarter. Think about EXPERIENCES rather than goods, so you don't have to spend any money.
Like, if they buy a pair of tickets today, invite them to a practice or rehearsal, sit in on the studio when you record your next single/EP/album/etc. Give them a shoutout on stage, on social media as BIGGEST FANS. Let them come to the afterparty. Give them a credit on your upcoming album. Autographs! Take selfies with everyone who buys tickets and make them "superfans" and post online. Make them a part of your crew.
You can also offer them a free song download, a signed setlist, a picture with your group after the show, entry into a special contest, etc.
Make Your Fans Winners!
Use a "Contest" approach, and for every pair of tickets sold, they will be entered for a prize. It doesn't have to be expensive or cost you anything…You could offer up an autographed setlist from the show for the grand prize.
This works. Your fans and friends WANT to help you. The only reason they haven't bought advance Tickets yet is because they don't understand how much it helps you to do so.
Think about it. If your fans just think "as long as I go it helps you" then they're probably going to plan to pay at the door and 80% of "door sale promises" do not show up and change plans last minute. So it's no surprise if fans are not buying yet. They just have to have a REASON to.
---
BEST STRATEGIES TO GET THOSE LAST MINUTE FANS TO COMMIT
https://myafton.com/blog/best-way-to-promote-your-music/
DOOR SALE "PROMISES" ALWAYS BAIL!
https://myafton.com/blog/relying-on-door-sales-always-screws-you/
12-STEPS TO BOOST TICKET SALES RIGHT NOW.
https://myafton.com/blog/how-to-sell-20-tickets/